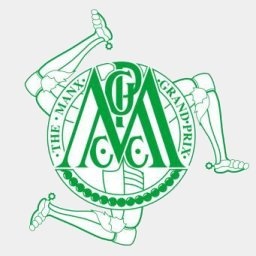 Entries are generally good for this year's meeting and Steam Packet bookings are a promising 16 per cent up on 2011.
Practice for the 2012 event commence on
Saturday evening
when roads will close at the new regular early time of 5pm (for the Manx GP) to enable newcomers to properly acquaint themselves with the course prior to mingling in with the rest of the riders.
All being well, a speed controlled lap for newcomers will get away at 5.20pm, followed at 5.45 by Senior, Junior and Supertwin machines. All the Classic classes, plus Lightweight and Newcomers will then form up the grid for the final part of the elongated session at 7pm. All classes will be untimed for this practice only.
The practice format for next week will follow a slightly different format as roads will close each evening at the more regular time of 6pm with the intention that bikes will be on the course from 6.20 until no later than 9pm.
Monday's sesssion
will be led away by Senior, Junior and Supertwin machines, followed at 7.05pm by the Classics, Lightweight and Newcomers.
Practising will continue throughout the week (Monday to Friday) at the same time.
On the middle
Saturday, August 25
, roads will again close early at 5pm for the opening race. The three-lap Newcomers' event will commence at 5.30 and will be followed by the final full practice session for the remaining classes from 7.30.
The main race days are as follows:
Monday, August 27,
10.15am - 350cc/250cc Classic Grand Prix;
1.15pm - Junior Manx Grand Prix.
Wednesday, August 29,
10.15am - 500cc Classic Grand Prix/Formula Classic;
1.15pm - Supertwin/Lightweight Manx Grand Prix.
Friday, August 31,
10.15am – Classic Superbike/Junior Post Classic;
1.15pm – Senior Manx Grand Prix (all four laps, 150.92 miles).
In total, 248 riders have applied for a total of 537 places across the meeting – a rise of nine and four on 2011 respectively – a significant improvement on 2010 when 220 riders applied for 489 places.
Overseas interest in the Newcomers event is most impressive with riders from Sweden, France, Finland, Czech Republic, Netherlands, Denmark, USA, Germany, Austria, Faroe Islands and Belgium, in addition to the British Isles. Greenlight TV will be particularly focusing on the fortunes of the Mountain Course rookies.
Two of the likely young stars could be brothers Jamie and Rob Hodson of Wigan, whose father Jim was a regular top contender in the TT a few years ago. Other riders to watch out for are John Simpson of Co Antrim on the Splitlath Redmond Triumph and Mark Shields of Ballymena, former sponsor of Derek Brien.
Locals include Dean Roberts of Santon, Andrew Dudgeon of Ramsey, Chris Mitchell of Ballaugh, Paul England, Steve Osborne and Glen Cooke of Douglas.
The stand-out name here has to be Olive Bullock Scholarship recipient Andrew Dudgeon on the 650 Kawasaki twin.
Yorkshireman Jamie Coward is a major favourite for at least one win in the open classes. A winner in the Pre-TT Classic and a podium finisher in last month's Southern 100, the 21-year-old's main challenge in the Junior and Senior will come from Michael Sweeney of Skerries and his fellow countrymen Wayne Kirwan and Andrew Farrell, plus Stephen McKnight of Dromore. Also thereabouts will be Dennis Booth, Philip McGurk, Ross Johnson, Mike Minns, Kiaran Hankin, Trevor Ferguson and MGP outright lap record Alan Jackson, plus the local trio of Paul Smyth, Glyn Jones and Andy Fenton.
Coward, McGurk, Sweeney, Kirwan, McKnight, Farrell, Ferguson and Minns are also likely to feature prominently in the Supertwin event, together with Ulstermen Nigel Moore and Joe Phillips, Scotsman Rab Davie and newcomer Dudgeon.
Running concurrently with that race will be the Lightweight class where Ross Johnson, Alistair Haworth and the local trio of Dave Taylor, Peter Simpson and Brian Gordon should all be in the mix.
The Senior Classic will be a nostalgic tear-up between Alan Oversby on the MV and Ryan Farquhar on the Paton, but don't discount local man Chris Palmer on the G50 Matchless and Blackpool's Roy Richardson on the Aermacchi. Incorporated with them will be the Formula Classics, with Mark Parrett, Steve Linsdell and John Barton likely to be to the fore.
Richardson, Palmer, Oversby and Farquhar will also be battling it out in the 350cc race, while Ewan Hamilton, Tom Jackson, Peter Wakefield, Barry Davidson and Bud Jackson will be the men to watch on the 250s.
TT aces Michael Dunlop and Ryan Farquhar are the likely favourites for the Classic Superbike event on the final Friday, while Palmer and Richardson will be at the head of proceedings in the Junior Post Classic race.