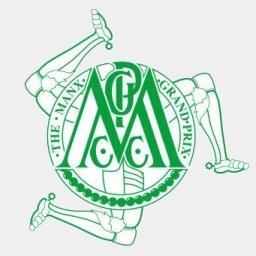 The programme filmed and produced by Isle of Man based Greenlight TV before and during the 2012 Manx Grand Prix is to be aired by ITV4 during February 2013, although the exact date and time still have to be confirmed by the broadcaster.
Rob Hurdman, Producer of 'Grand Prix Racer' said:
'The documentary will provide and interesting and exciting insight into the Manx Grand Prix and the role it plays in real road racing.'
While Manx Motor Cycle Club Chairman, Harvey Garton commented:
'The Club are very excited with the quality and content of the programme, produced by Greenlight TV. I feel sure that the documentary will enhance the reputation of the Manx Grand Prix and encourage competitors to enter the 'Manx' and whet the appetite of enthusiasts to visit and experience what are the 'most sporting races of the year'.
Harvey continued:
'We as organisers look forward to welcoming competitors and spectators to the 2013 Manx Grand Prix to help us celebrate our 90th anniversary.'
The 2013 Manx Grand Prix 90th Anniversary takes place on Wednesday 28th and Friday 30th August, preceded by the Classic TT on Saturday 24th and Monday 26th.
Practice and qualifying commences on Saturday 17th August and runs through to Friday 23rd.
To view a 'taster' of the documentary
click here...