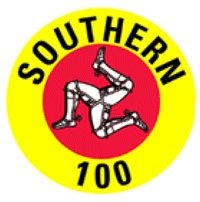 Southern 100 Racing, organisers of the Blackford's Pre TT Classic Road Races are pleased to inform competitors that the Regulations and Entry Forms for the 2013 Races, which take place on Friday, Saturday and Monday 24th, 25th & 27th May are now available to download through the club's official website:
With the introduction of the Classic TT, the 2013 regulations mirror those of the new August event.
The Solo races remain the same as the successful format of the previous years, whilst the Sidecar competitors request for a second race has been agreed with two four-lap races, one on the Saturday afternoon with the second being run on the Monday afternoon.
In addition, a new European Classic Sidecar Race Series will see its debut on the 4.25-mile Billown Course.
The six lap race, for the Camathias Cup is one of six rounds being held in the Isle of Man, England, Belgium, France, Germany and Holland during 2013.
Entries close on Saturday 30th March, 2013.