| | | |
| --- | --- | --- |
| Practice Week: | | Aug 21 - Aug 27 |
| Race Week: | | Aug 28 - Sept 3 |

| | | |
| --- | --- | --- |
| Practice Week: | | May 28 - June 1 |
| Race Week: | | June 2 - June 8 |
Remembering Jim McMahon
Author Malcolm
Tuesday, Nov 8, 2011 10:01 am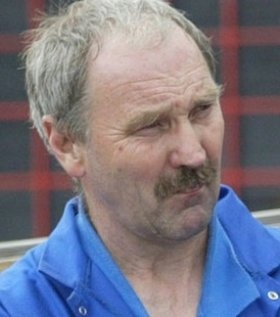 BSB Series Director Stuart Higgs said:

"Jim really was part of the paddock furniture and I readily admit his strong accent baffled me. He epitomised the paddock way of life and he will be fondly remembered by many riders and team members. My condolences go to his family and friends."
Phil McAllen & Jack Valentine

"Jim was with me for over 10 years, actually working for me at Kawasaki for half-a-year in 1989 before we switched to Honda," explained the 11-time TT winner. "There are many great stories about Jim, too many to mention, but one that comes to mind is the time I arrived on the start line at the TT and Jim handed me the bike wearing only one shoe!

"He'd ridden the bike up from our garage down in Douglas and must have fallen off it on the way to the start line. The most important thing for Jim was to have the bike on the line ready for me to race, so he carried on without the shoe,"
smiled McCallen.
He added:
"Jim was such as hard worker; I actually remember my mum having to come into the garage and turn the lights out at 2am so Jim would come in for his tea. He'd work all night if he had to. He's a great loss to the sport and my heart goes out to his family at this time."

In recent years Jim worked for a variety of British championship and international road racing teams that included AIM Yamaha and TAS Suzuki. But it was in 2003, spannering for Jim Moodie at the Valmoto Triumph team, where he became firm friends with team owner and current boss at Crescent Suzuki,
Jack Valentine
.
"He really was a legend. Let's face it, you don't see old school mechanics like Jim any more,"
enthused Jack.
"He'd get stuck in to anything, looking after three or four bikes at a time. He'd do absolutely anything to help you: if he was in a suit and you got a puncture he'd be under the car in a flash."

Laughing as he added:
"Many a pint I enjoyed with Jim and once he got a pint and a Bushmills he'd be right. Often after that he'd go back to work! He was good fun and a hard working guy? he'll be sadly missed."

After a funeral service in Newtownards Jim was due to be buried at Redburn Cemetery in Holywood.