The programme has been filmed and produced by Isle of Man based Greenlight Television, and programme producer Rob Hurdman said, 'We set out to capture the spirit of the Manx through the eyes of a few of its many competitors and we hope that this film will give viewers the chance to share the emotions and experiences of this unique event.'
Manx Motor Cycle Club Chairman, Harvey Garton commented: 'Grand Prix Racer gives a great insight for both Newcomers planning to participate in the Manx Grand Prix and for the general public to see how much commitment riders give to the challenge of the Mountain Circuit.
Greenlight Television has produced this excellent film which successfully draws in the viewer so they feel part of an exclusive racing experience and we think the documentary on ITV4 will reach a new audience interested in competing in and visiting the Manx Grand Prix. We are truly delighted that Greenlight has assisted us in showcasing our impressive event.'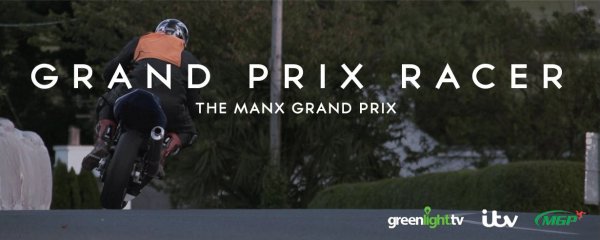 An extended version of the documentary will be available for purchase on DVD from Duke Video from 4th March.
For more information please contact the Manx Motor Cycle Club
mgp@manx.net
/
+44 1624 644649