FOURSOME MICHAEL DUNLOP TAKES ANOTHER RACE WIN AT THE ISLE OF MAN TT RACES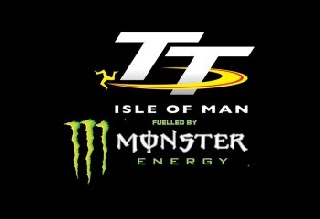 A stunning final lap of 128.667mph gave the 24-year old a 2.3s victory over long time race leader Bruce Anstey to make it four wins from four races with the second HM Plant Padgetts Honda of John McGuinness in third.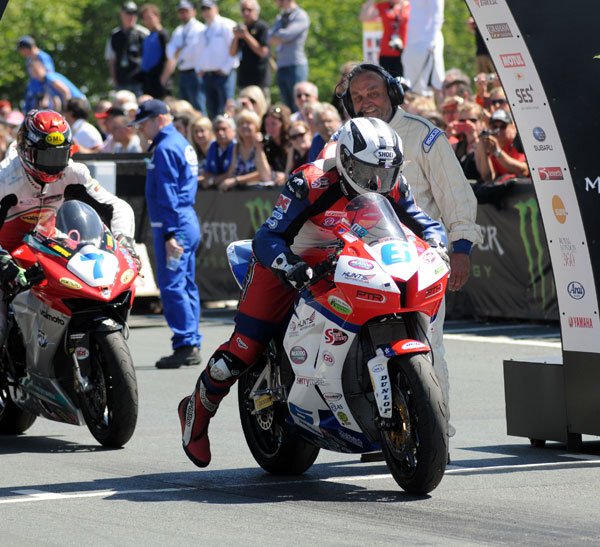 After a 15-minute delay due to a power failure in parc ferme, Anstey who, as he promised, was quickest out the traps but, as expected, it was close with Dunlop just 0.4s behind. Brother William was right in contention in third with the fast starting James Hillier again showing well on the run to Glen Helen. He occupied fourth with McGuinness and Dean Harrison close behind.
As the lap progressed, Anstey continued to extend his advantage and an opening lap of 126.476mph gave him a 3.5s lead over Michael Dunlop with William almost three seconds further back in third. McGuinness was up to fourth now ahead of Guy Martin and Harrison.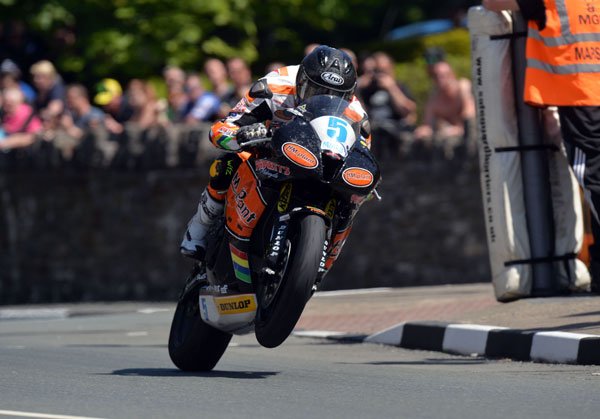 The duo at the head of the field practically matched each other all the way round the second 37 and ¾ miles but Anstey continued to lead, his lap of 127.817mph just a fraction outside Dunlop's lap record from 2010. The gap had crept up to 4.47s with the Dunlops in second and third, McGuinness in fourth, Cameron Donald in fifth and Hillier still in sixth. However, the HM Plant/Padgetts crew got Anstey out from the pit stop in super quick time, his lead shooting up to nine seconds.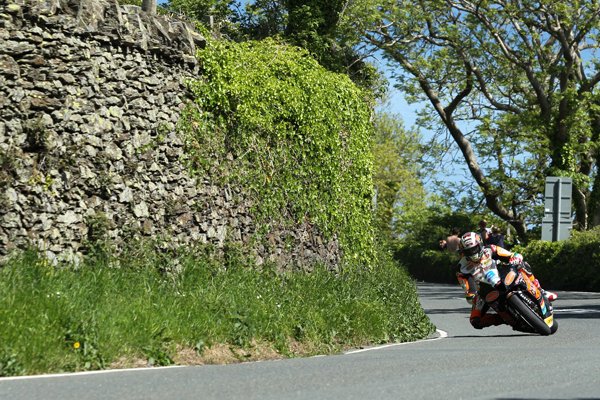 Dunlop knew he had work to do in the second half of the race and he made his charge immediately, reducing the deficit to 5.6s at Glen Helen. Just as the gap between the top two was decreasing, so was the gap between William Dunlop and McGuinness for third with just 2.4s between them with less than two laps to go. Donald was still in fifth with Hillier in sixth as, once again, the fans were treated to the leading five riders on the road circulating nose to tail.
Going into the final lap, Anstey still held sway by just over four seconds and he led on the road too but with Dunlop now having clear track, having passed McGuinness, Hillier and Donald, he ate into the gap at all of the timing points.
He hit the front for the first time at Ballaugh, his lead now 1.5s but he had to work all the way to the chequered flag and it needed that sensational new lap record to see off the strong challenge of Anstey, the difference at the end of 150 miles of racing just 2.3s. Dunlop's race record was also a staggering 28s inside the previous best.