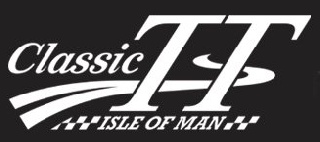 RIDER STATUS AND RACE SUB CLASSES
To ensure competitors of all abilities and experience and machinery of varying specifications can compete in the Classic TT Races in an environment that promotes equality and sportsmanship, a number of sub classes have been created for each Classic TT Race.
Furthermore each competitor will be allocated either a rider status of either GP Rider or Privateer Rider. The rider status will be allocated to the competitor by the organisers based on experience, previous results and any other relevant information.
The sub classes will be used to determine the qualification times and the awarding of replicas and other trophies.
The rider status and race sub classes have now been allocated to each individual competitor. Given the number of competitors in certain sub classes, we have had to make some minor adjustment to the classifications. We don not believe that these adjustments will cause anyone any concern.
The rider status and race sub class allocations will be listed in the official race guide. However if anyone requires prior notification of this information, please e-mail us at iomtt@gov.im requesting it.
PRIVATEER STATUS RIDERS
In all 6 Classic TT Races, the first Privateer Status rider of any race sub class in the final results will still be included in the post race winner's enclosure and garlanding ceremonies if that competitor has finished outside the first three overall. The rider will also receive a special award marking the achievement to be presented at the official prize presentation.
PADDOCK SPACE
If you have not provided accurate information to Lloyd Mister, TT Paddock Manager via the on line entry system we cannot guarantee that we will be able to provide you with the space in the paddock you require. If you haven't done this or there are any last minute changes, please contact Lloyd on 07624483945 or lloyd.mister@im.g4s.com.
CLASSIC TT DISPLAY PADDOCK
An area in Paddock A will be built into a Classic TT Display Paddock, featuring a number of temporary structures housing some of the most exotic machines being ridden in the Classic TT Races and Parades.
The 'pit garage' tents used in this area in recent years at the MGP will be deployed in this area and we are inviting requests to use this space. This will be a pedestrianised area with no vehicular access during the event, although there will be space for accommodation vehicles close by.
Anyone wishing to request the use of these units should do so by e-mailing us at iomtt@gov.im. Numbers are limited and we will allocate them on a case by case basis.
Please note – this area is intended to be similar to be displayed in a concours d'elegance style as an attraction for the public. Therefore those using the area will be expected to operate a clean, tidy and attractive paddock presence if using this area.
CARS IN THE PADDOCK
Cars will not be allowed in any part of the paddock after Friday 16 of August. All cars should be parked in the official Isle of Man Festival of Motorcycling Car Park in Nobles Park. Disabled badge holders requiring access with a car should contact Lloyd to make special arrangements.
PADDOCKS B, C AND D
For those people using paddocks B, C and D you will be allowed to bring vans into the paddock. These vehicles should be parked responsibly not blocking any fire lanes or roads.
DAY PADDOCK
For those people using the Day Paddock, a new parking area has been established for vans only. This is situated on the old Vagabonds rugby pitch, opposite Paddock A, in the area where the Air Med Helicopters used to be situated.
TRANSPONDERS
Please be reminded that all machines will require a working transponder to be fitted before being allowed onto the circuit and it is the teams responsibility to provide them and make sure they are charged and working.
TESTING
The Andreas Racing Association are holding a test session at Jurby Airfield on Thursday 15th August
from 1700hrs to 2030hrs.
The session costs £50 per person (including medical cover).
To book or for further information, please e-mail lizziekinvig@gmail.com

WELCOME PACK
You will receive a welcome pack on arrival at the paddock which will contain extensive information to make your stay on the Island as comfortable as possible. Contained in each pack will be a Wi-Fi access code which can be used by up to 4 users simultaneously and a wristband, which should be worn by all competitors. This wrist band is the competitors pass for the event duration replacing any other pass and/or TT Mountain Course License as identification.
RIDING NUMBERS
Riding numbers have now been allocated on and you will be able to log-on to your online entry account at https://tagheuer-live.com/ti/iom/ to view the status of your entry and these riding numbers.
Given the significant number of new riders and riders returning after prolonged absence, it is very difficult to accurately seed the order for each class. Therefore we apologise in advance if what we end up doing with the riding numbers appears to be somewhat arbitrary.
However given that this year all riders outside of the first 10 seeds in each class will qualify for their starting position using the system which has successfully been used at the TT over the past two years, the significance of the riding number allocation is reduced considerably.
NEWCOMERS
We intend to run a training weekend with experienced competitors for newcomers to the Classic TT in the near future where assistance for travel costs will be available. To register for details, please send an e-mail to sophie.lowney@gov.im urgently.
Best wishes
Paul
Paul Phillips
TT & Motorsport Development Manager

On a quick personal note, it is likely that I will spend a lot of time out of the office over the next few weeks with meetings, business travel and some annual leave. Therefore I would encourage you to contact my colleagues Sophie and Bruce with any queries in the first instance.
Telephone – 00 44 (0) 1624 686876 / 00 44 (0) 1624 686877
E-mail – sophie.lowney@gov.im / bruce.baker@gov.im