Ryan Farquhar and Keith Amor will be making comebacks at T.T. 2014.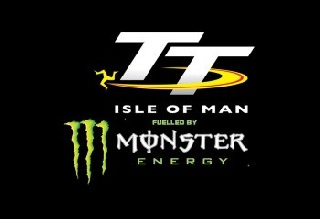 Farquhar quit the sport in 2012 after his uncle, Trevor Ferguson, was killed following a crash while riding the Dungannon man's own Supertwin machine at the Manx Grand Prix.

However, the 37-year-old will come out of retirement next year alongside former Honda TT Legends rider Amor, who also returns to the roads after calling time on his own career in 2011 due to a shoulder injury.

The pair were involved in many memorable battles between the hedges at the Irish national meetings in the past but will now join forces under the same banner to ride identical Kawasaki ER6 machines on the Mountain Course in June.

However, Supertwin ambassador Farquhar - who won the inaugural event for the 650cc machines at the TT in 2012 - has ruled out a full-scale racing comeback, although it seems likely the Co Tyrone ace and Amor will be back on the grid at the North West 200 in May if a suitable deal can be struck with the organisers.

"At this minute in time the plan is to do the TT and we've only put the deal together in the past two weeks," Farquhar told the News Letter.

"No doubt other clubs will want to talk to us and try and negotiate a deal but that hasn't happened yet and at this stage all I can say is we're doing the TT.

"I'm supplying Keith with a bike for the Lightweight TT and I've got Manx Gas on board as a sponsor, plus Brian McGrath at SGS International is also on board as the title sponsor of the team and the bikes will run in those colours.

"I just want to go and enjoy myself. The fact is that I can go and do a three-lap race and get a couple of months' wages out of it," added Farquhar, who will also provide Manxman Joe Farragher with a Supertwin machine at the TT.

"I've gone out in the past and rode as many bikes as I could and tried to win as many races as I could, but it's not about that any more. I won't be tiddling around, but I won't be putting my neck on the line to smash lap records."

Farquhar, who vowed never to race again in the wake of his uncle's tragic death, explained his decision to pull on his leathers once more.

"The reason I retired after Trevor died was to spend more time with my family. But I took on a lot of work this year building bikes and I've spent less time than ever with the girls," he said.

"I was working seven days a week and I was under more stress than ever, plus I wasn't making a profit - working at bikes isn't enough to pay the mortgage."

Amor, who will make his debut on a Supertwin machine, will also focus on competing solely in the Lightweight class at the TT.

"Ryan and I have always had a lot of mutual respect from our days racing together in Ireland and I know better than most how good a bike he can build," he said.

"I'm looking forward to getting back out on the TT course with no pressure and just concentrating on having lots of fun."

Farquhar's Island return raises the possibility of an outing at the Classic TT along with the prospect of limited appearances with Amor at Irish national road races such as Armoy.

Jamie Hamilton rode for Farquhar's KMR Kawasaki outfit for the past two seasons but will take up a new challenge with a different team in 2014.

Meanwhile, nine-time TT winner Charlie Williams will compete in the 500cc race at the Classic TT in 2014.

Williams will team up with Bill Swallow and John Leigh Pemberton, each riding 500cc Manx Nortons.