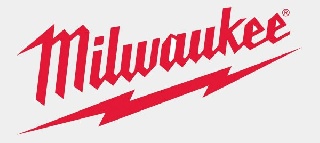 An official statement issued by Milwaukee on Saturday night confirmed the move, which comes after team boss Muir had previously threatened to withdraw Ian Hutchinson and Josh Brookes in protest at a change to regulations in the Superbike class.
The statement said:
"After much thought and deliberation – following the recent ECU rule changes that have been implemented for the 2014 Isle of Man TT Races – it is with a heavy heart that Milwaukee Power Tools has decided to withdraw its support for SMR Racing at the event this coming June.
"The decision to withdraw our support from the 2014 Isle of Man TT Races with SMR is two-fold. Firstly we believe the rule changes, apparently initiated as a cost saving exercise, would actually have had an adverse effect on SMR Racing – costing Shaun Muir and his team in excess of £30,000 to convert machinery that is currently ready to race.
"SMR, with much reluctance, made a proposal to the ACU and manufacturer-supported teams, proposing to run their current Magneti Marelli ECU System – albeit with disabled rider aids. This would have brought the team's Marelli system into line with the proposed Motec variant, which was listed as an option by TT organisers,"
the statement continued.
"This in turn would have saved Milwaukee Yamaha £30,000 to purchase and fit the Motec systems, which we hasten to add, is not being used, or purchased, by any of the other leading manufacturers. Unfortunately SMR's proposal to use a restricted Magneti Marelli package was rejected by the other leading manufacturers and TT organisers.
"The forced ECU changes, suggested at the outset by Honda, would have made all SMR road racing machinery less competitive than its rivals, and the control ECU that SMR would have been forced to fit [Motec] – gives less control than that of their main competitors' kit systems

.
"The irony is the rule change will solely affect Yamaha as the other leading manufacturers have modern manufacturer produced kit versions readily available, which will allow them to compete with no disadvantage."