Keith Amor adds Monster Energy Supersport Races to TT comeback plans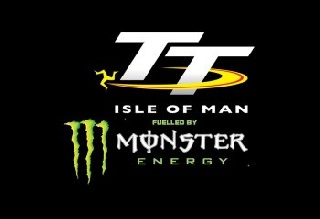 Amor, who recently announced his return to the sport as part of Ryan Farquhar's KMR Kawasaki team for the bikesocial.co.uk Lightweight TT, will ride the Site Sealants B&W Racing Honda CBR600RR in both of the 4-lap races.

The Falkirk rider, who now bases himself in Cyprus has always excelled in the ultra-competitive Supersport class with four of his five TT podiums coming in the 600cc Races, with his first in 2008 in what was just his second appearance on the Mountain Course. Further rostrums were taken in 2009, 2010 and 2011. He also set the fastest lap of the opening Supersport Race in 2010 with a lap of 126.909mph, making him the seventh fastest rider ever on a 600cc machine.

In his five previous years of TT competition, between 2007 and 2011, Amor took no less than 13 top ten finishes and won 14 silver replicas. His fifth TT podium came in the Superstock Race of 2009 and he is currently the 12th fastest rider of all time with his lap of 130.177mph set in the 2011 PokerStars Senior TT Race.

The team will be run by Amor's former mechanic, Brian Hull, who, more recently, has been backing Irish youngster David Haire in the Irish Short Circuit Championships to great effect, the combination winning the Supersport title in 2012 and 2013 and taking second and third in the Superbike series in 2012 and 2013 respectively.


Speaking about the news, Keith Amor commented:

"Brian offered me the chance to ride in the Supersport Races, which have always been my favourite class and I just couldn't say no. I've enjoyed the best days of my career on a Supersport bike at the TT and I am confident that I can still give a good account of myself. I'm working hard on my fitness at the moment and looking to get my weight down to the sort of level it was the last time I raced there, which I think is going to be critical on the smaller bikes."

"At this moment in time, I don't have any plans to race in the 1000cc Races, and I am currently working on a programme with Ryan Farquhar and Brian of what races and testing I will be doing in the build up to the TT."