Ian Hutchinson relishing TT return with Milwaukee Yamaha
Author Malcolm
Thursday, Mar 13, 2014 1:56 pm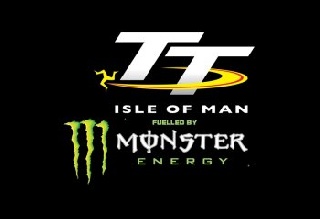 Hutchinson and Australia's Josh Brookes will ride the Milwaukee Yamaha machines in the Superbike, Supersport and Senior races at the TT this year.

Milwaukee had withdrawn its support of Muir's outfit for the event as a result of new electronics regulations, but the company has now reinstated its backing.

Hutchinson - the only rider ever to win five TT races in the same week - has faced an uphill struggle over the past three and a half years to regain full fitness following a sickening crash at the end of the 2010 season, which almost cost him his left leg.

He made a comeback in 2012 but was nowhere near his best and decided to sit out last season following more surgery.

The 'Bingley Bullet' emerged victorious at the Macau Grand Prix in November and Hutchinson - who will ride for the satellite FFX Yamaha team in the British Superbike Championship this season - believes he can challenge at the front once more on the hallowed TT tarmac.

"This is the first year since my accident in 2010 that I really feel 100 percent fit and ready to compete on the Mountain Course again. If I'm honest I wasn't right in 2012 and although it was a really difficult decision not to compete last year I had to get properly sorted.

"The Yamahas will be really well set up and I'm confident that I can get in among the frontrunners again."