| | | |
| --- | --- | --- |
| Practice Week: | | Aug 21 - Aug 27 |
| Race Week: | | Aug 28 - Sept 3 |

| | | |
| --- | --- | --- |
| Practice Week: | | May 28 - June 1 |
| Race Week: | | June 2 - June 8 |
MOUTH WATERING ENTRY CONFIRMED FOR 2014 ISLE OF MAN TT RACES
Author Malcolm
Thursday, Mar 13, 2014 2:41 pm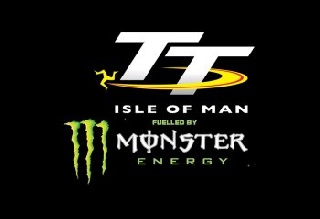 An impressive sixty-six of this year's solo riders have already lapped at more than 120mph promising not only strong competition at the front of the field, with all the leading riders confirmed to take part, but also strength in depth. It also meant for any rider being awarded an entry they'd be in possession of a coveted and prized asset and gave organisers the tough decision of having to turn down a number of riders who may previously have received an entry in years gone by.

The entry contains eleven former solo race winners with a collective 57 wins between them whilst riders from all corners of the British Isles, Australia, New Zealand, Canada, Austria, Italy, USA, France, Hungary, Portugal, Brazil, Belgium, Finland, Czech Republic and Argentina are represented.

All of the current road racing contenders have entered with strong teams including Honda Racing, Padgetts Motorcycles, BMW Motorrad / Hawk Racing, Milwaukee Yamaha, Tyco Suzuki, Quattro Plant Muc-Off Kawasaki, SMT / Wilcock Racing, RC Express Racing by MSS Performance, Lincs Lifting Ltd, Wilson Craig Racing, Lloyd and Jones PR Kawasaki, Penz13.Com BMW Racing Team and Norton Motorcycles whilst new outfits on the entry include Tsingtao Racing, Team Traction Control and Riders Motorcycles BMW.

Familiar names including current Mountain Course maestro John McGuinness, Michael Dunlop, Guy Martin, Bruce Anstey, Ian Hutchinson, Conor Cummins, Gary Johnson, Michael Rutter, James Hillier, William Dunlop, Dean Harrison, Dan Stewart and David Johnson are all back for more with Steve Mercer, Dan Kneen, Ben Wylie and Ivan Lintin some of the leading privateers tackling the famous 37 and ¾ miles of tarmac in June.

Leading newcomers, and exciting talent, of recent years – Josh Brookes, Simon Andrews, Lee Johnson, Horst Saiger, Jamie Hamilton, Daniel Cooper, Karl Harris, Gavin Hunt and Jimmy Storrar – have reaffirmed their affinity with the TT, with impressive new names for 2014 set to include British Superbike Championship contenders Martin Jessopp and Peter Hickman, former Moto 3 Grand Prix front runner Danny Webb, road race regulars Callum Laidlaw and Alan Bonner and overseas stars including Belgians Vick de Cooremeter and Laurent Hoffmann, Canadian Dan Kruger and Frenchman Franck Petricola.


John McGuinness took the 2013 Senior TT win to increase his overall wins to 20

A number of riders make welcome returns to the TT including former front-runners, and now team-mates, Ryan Farquhar and Keith Amor. American ace Jimmy Moore, who lapped at close to 125mph in 2010, Stefano Bonetti, Michael Russell, Scott Wilson, James Edmeades and Roger Maher also return while a strong influx of talent from the Manx Grand Prix, most notably James Cowton, Michael Sweeney, Colin Stephenson, Stephen McKnight, Rab Davie, Connor Behan, Christopher Dixon and Alexander Pickett, have decided to make the step up to the TT.
The renaissance of the Formula Two Sidecar class on the Island continues with an entry again numbering over 60, nine of whom will be newcomers. Having missed out on victory last year 16-times winner Dave Molyneux, again with Patrick Farrance in the chair, will be eager to add to that tally.

Last year's first time race winners, former World Champions Tim Reeves and Ben Birchall, who will again be partnered by Dan Sayle and Tom Birchall respectively, will be looking to at least double their haul whilst John Holden and Andy Winkle will be hoping to add to their solitary success in 2011.

Conrad Harrison and Mike Aylott, perennial bridesmaids, are back for another attempt following their podium last year, as are Gary Bryan/Jamie Winn, Karl Bennett/Lee Cain and Frank Lelias/Paul Knapton. Ian Bell, Nigel Connole, Carl Fenwick and Vince Biggs are four high quality drivers to make returns to the Mountain Course after a long absence, while the strong tally of 9 newcomers include Alan Founds/Tom Peters, John and Jake Lowther and the Australian father and son pairing of Dwight and Noel Beare.

The lightweight class, for Supertwin machines, has again seen an increase in entries with over 80 received, including former race winners Hillier and Farquhar, Harrison, Rutter, Michael Dunlop, Lintin, Hamilton, Johnston, Guy Martin and Amor. Gary and David Johnson and Dan Cooper should make stronger impressions on the Chinese WK machines while Cowton, Olie Linsdell, Wylie, Hunt and Rider Liaison Officer John Barton should also feature prominently as should Roy Richardson who makes his return to the TT after a two-year absence.

Paul Phillips, TT and Motorsport Development Manager, Isle of Man Government, believes that the entry list will see records tumbling again

"Not only do we have an increasingly impressive entry list at the front of the grid, with all the leading contenders competing and significant commitment from the leading manufacturers but we also have a incredible strength in depth throughout the field."

He continued:

"120mph plus laps are fast becoming the minimum benchmark at TT in the 1000cc classes with high calibre newcomers quickly demonstrating their ability on the roads. I expect this year's races not only to again have thrilling finishes with races decided by split seconds but to also see solid performances from a talented group of newcomers. It's also encouraging to see such strong entries for both the Sidecar and Lightweight Races."