| | | |
| --- | --- | --- |
| Practice Week: | | Aug 21 - Aug 27 |
| Race Week: | | Aug 28 - Sept 3 |

| | | |
| --- | --- | --- |
| Practice Week: | | May 28 - June 1 |
| Race Week: | | June 2 - June 8 |
Ben Back on Wednesday 21st After Overhaul
Author Malcolm
Thursday, May 15, 2014 12:05 pm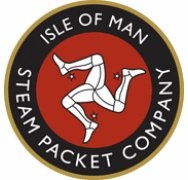 The 12,500 tonne ship, which has served the Island for 16 years, went into dry dock at the end of April for her regular biennial 'service'. The work at Cammell Laird shipyard included a technical overhaul as well as refurbishment of the passenger and crew areas.

Southampton-based marine interior refurbishment specialists Trimline have refitted and revitalised a number of areas on board.

Work to the public areas includes a new layout in the Café bar, including extra banquette seating, tables, tub chairs and walkway layout, new carpets and Amtico planks. In the main lounge, new carpets and flooring have been installed, seats have been re-upholstered, artwork and signage updated, table tops replaced and new LED lighting has been installed.

Trimline has also reconfigured bulk head lights and installed new deck heads, as well as refurbishing crew areas.

All work is on schedule, allowing Ben-my-Chree to return to service in plenty of time before the TT. While the vessel was in dry dock, freight duties were carried out by MV Arrow, which the Steam Packet Company has secured on a long-term charter, while Manannan has looked after passenger services.

Chief executive Mark Woodward said:
'Ben-my-Chree undergoes a technical overhaul every two years and this year we have taken the opportunity to also enhance facilities for both passengers and crew.

'We have responded to feedback in this refurbishment, to make the public areas of the vessel even more comfortable as well as cleaner and brighter. It has been a significant investment for the company, but one which I hope will further improve the on-board experience.'