Simon Andrews Memorial Bench to be placed at the Joey Dunlop Foundations Holiday Complex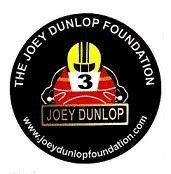 Having stayed at Braddan Bridge House on two occasions when recovering from injuries, Simon became a close friend of the JDF team and was a strong supporter of the charity.

After contacting Simons parents and receiving the approval of Mrs Dunlop, we would like to raise funds for the cost of a memorial bench.

If you would like to make a donation then please call at our TT Grandstand retail unit , visit our 2nd outlet which is at The Creg-ny-Baa on race days or alternatively visit www.joeydunlopfoundation.com and make an online donation.

Kevin Quirk of JDF said
'Simon stayed at Braddan Bridge house on two occasions and I had to admire his grit and determination in his efforts to recover from serious injury.'
Simon was a great supporter of the charity and arranged for JDF to attend an RAF show last summer, we hope to return again this year.

'A true sportsman and dedicated motorcyclist , we want to remember him and a bench will be placed next to the Martin Finnegan bench.

'The team offer their condolences to Simon's family and Thank them for approving this idea in what are difficult times' .