New Grandstands & Fan Zones Around the Course for TT 2012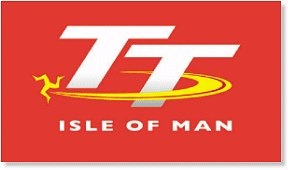 The five areas have been selected for their stunning views of the on track action and represent some of the fastest points on the course. As well as a temporary grandstand, each with around 200 seats, they will also feature catering and toilet facilities, free WiFi, free parking and enhanced PA systems relaying the Manx Radio TT live race commentary.
The five Areas are.

Crosby Jump,
Rhencullen,
Ballacrye,
Ginger Hall
and CregNy Baa


Which are all iconic spots with clear views of the action. Crosby Jump sees riders routinely clocking 180mph as they tackle the crest in the road; Rhencullen, situated north of Kirk Michael, is one of the most spectacular sections of the course, while Ballacrye – a double apex taken in sixth gear -is widely recognised as one of the most demanding points on the course.
The final two 'fan zones', both next to famous pubs, are two of the most recognisable landmarks on the course – Ginger Hall at the edge of Sulby Village and The CregNy Baa at the end of the Mountain section of the course. The Grandstand at Ginger Hall offers a clear view of the riders tackling the late apex lefthander on the way into Ramsey while spectators at The Creg will see the riders as they approach from Kate's Cottage and the sweeping run downhill into Brandish.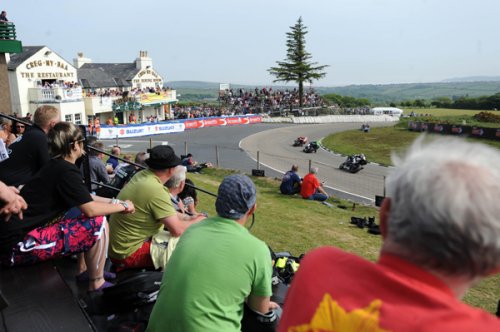 Geoff Corkish, MBE, MHK, Political Member, Isle of Man Tourism commented:

"Fans will always have their favourite spots but as the TT Races audience grows we want to make sure that spectators have a wide choice of options for watching the races. Demand for tickets for the Glencrutchery Road Grandstand increases every year and it is likely to have sold out by Christmas so we were keen to offer fans an alternative. We have conducted research that indicates fans are looking for these kind of facilities, and I am delighted we are able to bring them on line in time for TT 2012."

Tickets for the fanzones, including guaranteed grandstand seat, are available for each of the four race days – Saturday 2nd, Monday 4th, Wednesday 6th and Friday 8th June – and are priced at £25 or £20 for midweek races. They will also be open for final practice with a £5 charge. They are available from Official TT Travel Agency Regency Travel on +44 1624 694455 or via the official website