Joey Dunlop Memorial Lap at the Isle of Man Festival of Motorcycling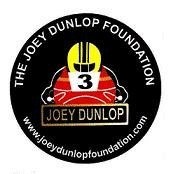 Organised by the Joey Dunlop Foundation here in the Isle of Man, participants are asked to arrive from 4pm and to park up in the direction of the course in the pit lane and then parc ferme. They can then collect their participator's T-shirt and sticker from the JDF organisers.
The memorial lap will be police lead and escorted around the TT course on open two-way public roads, and riders are asked not to overtake the lead police vehicles or tribute lead-out machines, and of course to obey all instructions or directions given by police officers.
During the lap many road junctions will be police controlled to allow the memorial – which is expected to number in excess of 1500 machines - to proceed and to minimise any disruption to other motorists.
The Joey Dunlop Foundation wants to thank everyone for taking part and especially those who will be cheering from their gardens and roadside vantage points – particularly everyone who has helped in the fundraising to develop the Braddan Bridge House holiday facilities for the disabled, which are now considered to be the best in the Isle of Man.
CONTACT:
Kevin Quirk, Charity Trustee
01624 429286 (mobile) 01624 677741 (office)
http://www.joeydunlopfoundation.com
The Joey Dunlop Foundation was formed in late 2000 following the tragic death of Joey whilst he was racing in Tallinn Estonia. The Ballymoney rider was awarded the MBE in 1986 for his services to the sport of motorcycling, and in 1996 he was awarded the OBE for his humanitarian work for children in Romanian orphanages, to which he had delivered clothing and food. Joey Dunlop's TT wins tally of 26 is more than any other TT rider. The Foundation Charity's aim is to provide facilities for the disabled, something that Joey himself would have wanted to support. The Braddan Bridge Holiday Home provides self-catering accommodation to anyone with a disability.
The Joey Dunlop Foundation (Isle of Man Registered Charity 842)