| | | |
| --- | --- | --- |
| Practice Week: | | Aug 21 - Aug 27 |
| Race Week: | | Aug 28 - Sept 3 |

| | | |
| --- | --- | --- |
| Practice Week: | | May 28 - June 1 |
| Race Week: | | June 2 - June 8 |
IOM STEAM PACKET COMPANY BOOSTS SUPPORT FOR THE INTERNATIONAL SOUTHERN 100 ROAD RACES
Author TTwebsite
Tuesday, Feb 17, 2015 4:07 pm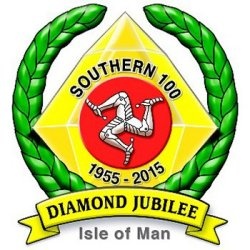 The Isle of Man Steam Packet Company is proud to announce it will continue its longstanding title sponsorship of the International Southern 100 Road Races.
The Company has been title sponsor for more than 15 years, and is delighted to renew its commitment to the ever-popular 'friendly races', which take place from 6th to 9th July this year.

In recognition of the event's Diamond Jubilee, the Steam Packet Company has also increased its financial support, allowing organisers to develop the meeting for the future.

For 2015, the increased support will allow the Southern 100 Club to host celebratory parade laps featuring former champions.

The Past Champions Parade Laps will take place between races on Championship Day, 9th July. The riders taking part are to be confirmed, but they are expected to include leading road racing stars past and present.

Steam Packet Company Chief Executive Mark Woodward said:

'We are very proud to have been long-time supporters of the Southern 100, notably as title sponsor for so many years.

'Every year the organisers put on one of the most popular meetings on the road racing calendar, which brings fans and riders from all over the world to join the action on the Billown course.

'As the event marks its landmark 60th anniversary, the organisers have some exciting plans for the future and we are pleased to be able to increase our financial support which will help them further improve the meeting for fans, racers
and teams.

'The first result of this increased support is the inclusion of special laps featuring previous Championship race winners, which should prove very popular with the spectators and, coupled with the usual sensational racing, will be a fitting
celebration of the Diamond Jubilee.'

Southern 100 Club Chairman Phil Taubman, who has been involved with the races since they started in 1955, said:

'The Club is very appreciative of the additional sponsorship by the Isle of Man Steam Packet Company, which has been our title sponsor since 1999.

'In 2015, it will enable the Club to invite past Solo Champions to take part in a number of parade laps around the Billown course as part of our 60th Anniversary, Diamond Jubilee, celebrations.

'Past Champions Parade Laps were held during our 40th and 50th anniversaries and proved very popular with the riders and fans alike, and I'm sure that those taking part will enjoy reliving their racing days around Billown, as will the
enthusiasts who line the 4.25-mile course.'


More details of 2015 Isle of Man Steam Packet Company International Southern 100 Road Races will be outlined during the event's media launch on 20th February
.