Double Debut: McWilliams set to race on Supertwin at NW200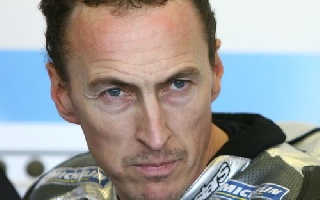 Veteran Northern Ireland rider Jeremy McWilliams is set to make his debut at the Relentless International North West 200 this year. The 48 year old will race in the newly introduced Supertwin class on one of Ryan Farquhar's bikes.
Technical director of the North West 200,
Mervyn Whyte MBE, said
he was delighted by the news:
"Jeremy McWilliams is nothing short of a living legend in motorsport and no doubt our fans will be excited at the prospect of watching him race at the Relentless International North West 200. The Supertwin class is a new race for the North West 200 this year and we are pleased to be introducing it with such a high calibre line-up."

Jeremy McWilliams said
,
"The North West 200 is renowned in the world of motor sport, I've been attending it as a fan since I was a teenager and I'm really looking forward to experiencing it at first hand. The North West 200 has a unique atmosphere and exceptional racing. I'm hoping that I can be a competitive newcomer, I've some great competition just from my team mates! It would be a fairytale to win the new Supertwin race but I have to be realistic. I'm really happy with my bike and it's been great to work with Ryan Farquhar who is no stranger to winning at the North West 200."

McWilliams will be racing in Ryan Farquhar's team alongside newcomer Jamie Hamilton. Ryan Farquhar said, "Having Jeremy make his North West 200 debut on one of my bikes is a fairytale for me. I've been involved in the Supertwin class from 'day one' and promoted it as best I can. It's a perfect bike for both newcomers and experienced riders and I don't think I could have a better team with Jeremy and newcomer Jamie Hamilton.
Describing how he got Jeremy onboard, Farquhar said
,
"The whole idea came about when I was invited to an international road racing event at Philip Island (Australia) last February. Lee Gourley was meant to be my team mate but was injured so I asked Jeremy to step in. He agreed, we had a great time and got on really well. It was in Australia when I first said to Jeremy about riding on one of my Supertwins and he was willing. The rest, as they say, is history! Jeremy then rode at the Sunflower and finished first and third and was keen to do it again. Thankfully, I secured sponsors which has made our North West 200 dream a reality. We're really looking forward to it."

The Supertwin Race will take place on Thursday 17th May over 4 laps.