S100 - Change of Venue for Prize Presentation
Author Malcolm
Tuesday, Jun 30, 2015 12:36 pm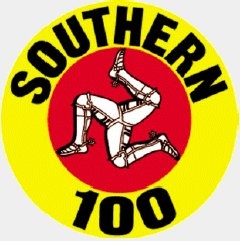 Due to the regeneration of Castletown Square being commenced earlier than scheduled, the organisers of the Diamond Jubilee Southern 100 International Road Races have had to change the venue for this years Prize Presentation on Thursday 9th July.

The new location is the 'triangle' between the Sidings and Viking Hotel adjacent to Castletown Railway Station.

The club appreciate the cooperation of Isle of Man Railways to use their land to site the presentation stage.

The Presentation starts at 8.30pm on Thursday 9th July.

Come along and show your appreciation to all the riders who have entertained us all week.