| | | |
| --- | --- | --- |
| Practice Week: | | Aug 21 - Aug 27 |
| Race Week: | | Aug 28 - Sept 3 |

| | | |
| --- | --- | --- |
| Practice Week: | | May 28 - June 1 |
| Race Week: | | June 2 - June 8 |
Past Champions Return to Celebrate Diamond Jubilee
Author TTwebsite
Tuesday, Jul 7, 2015 10:40 am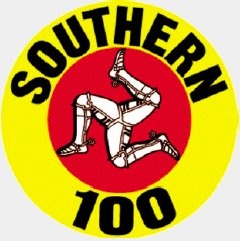 The Isle of Man Steam Packet Southern 100 International Road Races celebrate is 60th Anniversary this year, having first been run on Thursday 15th July 1955.

From what some critics at the time said was an ambitious programme of three races - followed in the evening by a gymkhana at Castletown Stadium, this years 14 race event is held with full International Status over four days, Monday, Tuesday, Wednesday and Thursday 6th, 7th, 8th & 9th July 2015.

A number of Past Solo Champions will be present to help the organisers celebrate 'the friendly races' celebrate its Diamond Jubilee.

They include: Bill Smith (1959, 1967, 1971); Phil Read (1961, 1962); Selwyn Griffiths (1966); Steve Tonkin (1974); Dave Dean (1980); Dave Ashton (1981); Con Law (1982); Brian Reid (1983); Dave Pither (1984); Kenny Harrison (1985, 1986); Ian Bell (1987); Dave Leach (1989, 1990); Jason Griffiths (1994, 1996, 1997); Bob Jackson (1995, 1998); Blair Degerholm (2000); Ian Lougher (2002, 2004, 2005, 2007, 2008); Ryan Farquhar (2003, 2010); Guy Martin (2009, 2013, 2014); Michael Dunlop (2011, 2012):

Sidecar Champions include,

Klaus Klaffenböck; Geoff Young, Tony Baker, Greg Lambert, Chris Vincent, Allan Steele, Ron Hardy, Ben Birchall, Tim Reeves, Dave Molyneux and current champion Conrad Harrison.

Southern 100 Racing welcome our past champions and hope they enjoy the 60th Anniversary celebrations during their week at 'the friendly races' and that they rekindle friendships as they relive their past glories.