Entries for SES TT Zero Challenge 2012 open.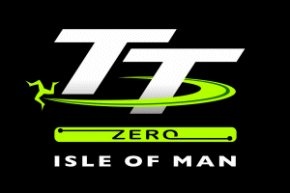 Teams will be competing to be the first to break the 100mph lap round the world famous mountain course on an electric motorcycle. Anticipation is high that the 100mph lap will be broken this year, with Segway Racing MotoCzysz getting agonisingly close with a lap of 99.604mph in 2011.
In addition the TT Zero Challenge Lap Award of £10,000 will be presented to the first team to complete a lap at over 100mph, or in the case of multiple 100mph laps being achieved during the race the award will be made to the highest placed finisher. There will also be limited edition trophies, designed by a local Manx artist, presented to the first 10 teams to average over 100mph lap on the Mountain course.
Dr Ken Milne,
Senior Manager for Energy Policy at the Department of Economic Development is hopeful the event will attract some quality commercial and university entrants. He said:
"I am pleased the Isle of Man is continuing to offer clean emission motorcycle developers the opportunity to test their machines in the TT Zero challenge and I am grateful to SES for supporting the event again this year. The Isle of Man has had an exciting year with a number of clean tech initiatives in the pipeline and the TT Zero Challenge provides us with a useful platform to promote the Isle of Man as a low carbon clean tech centre of excellence."

Mark Guthrie MD
, of event sponsors SES Satellite Leasing Ltd, the world leading Satellite Communications provider commented:
"There have been some really strong teams entering in the past and we are looking forward to hopefully seeing the most competitive electric bike race yet. The 100mph lap of the Mountain Course would appear to be in the sights of a number of teams and as a sponsor it's great to be associated with such a potentially historic event."

Entry into the SES TT Zero Challenge is open for two months with a closing date of February 29th 2012.