Ian Hutchinson taken to hospital with a suspected broken leg
Author TTwebsite
Wednesday, Feb 1, 2012 3:30 pm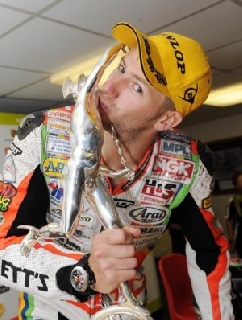 Hutchinson an eight-time TT winner appeared to twist his ankle while he was riding a dirt-bike.
Hutchinson has been taken to Coventry in order to visit the surgeon who helped him with his recovery of the leg that he badly smashed at Silverstone, towards the end of 2010.
It is being reported that it is the same leg he has apparently broken again.
Sean Muir said
"It looks like he may have broken it again and Ian has gone to see his Coventry surgeon in order to assess the damage. I don't know any more than that at this stage but I am waiting for more news this afternoon,"