| | | |
| --- | --- | --- |
| Practice Week: | | Aug 21 - Aug 27 |
| Race Week: | | Aug 28 - Sept 3 |

| | | |
| --- | --- | --- |
| Practice Week: | | May 28 - June 1 |
| Race Week: | | June 2 - June 8 |
NEW ZEALAND ROAD RACE LEGEND GRAEME CROSBY RETURNS TO THE CLASSIC TT
Author TTwebsite
Tuesday, Jul 19, 2016 3:54 pm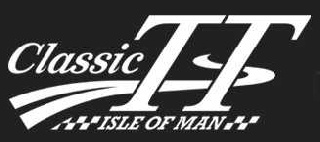 Isle of Man TT legend Graeme Crosby will return to the island later this year as one of the special guests at the 2016 Classic TT presented by Bennetts.

The New Zealander will be riding his original factory XR69 1000cc Suzuki now owned by Team Classic Suzuki, which took him to so much success in the early 1980s both on the roads and the short circuits.

Croz, as he's affectionately known, will also be meeting the fans and taking an active part in the Festival of Jurby, which takes place on Sunday August 28th, between the two race days, as well as taking to the Mountain Course again for Monday's Classic Racer Magazine Lap of Honour.

Crosby made his debut at the Isle of Man TT Races in 1979 where he made an immediate impact, taking a brilliant fourth on the Moriwaki Kawasaki in the Formula One race. A strong season in the UK saw him snapped up by the works Heron Suzuki for the following two seasons where he enjoyed some of his greatest success.

Riding the iconic XR69 Suzuki, Crosby won both the 1980 and 1981 World Formula One Championships and took the bike to victory in the 1981 Formula One and Classic TT races, the latter seeing him lap just eight tenths of a second outside the outright lap record. He also rode an RG500 Suzuki to victory in the 1980 Senior TT giving him a career total of three TT wins.

Crosby's short TT career only lasted three years - from 1979 to 1981 - but in that time he took three wins, a second and a fourth from his seven races. Indeed, had he competed more on the Mountain Course, it's fair to say he would have won numerous more races as he battled with the likes of Joey Dunlop, Ron Haslam, Mick Grant and Charlie Williams.

In 1982, Crosby joined Marlboro Yamaha, managed by ten-time TT winner Giacomo Agostini, as he concentrated on his GP career and he ended the year in second overall. However, disillusioned by the politics within the sport, he quit at the end of the year at the age of just 27, although he continued to have occasional outings over the next few years including the Transatlantic Trophy and Suzuka 8-Hours.

Although a GP win ultimately eluded him, Crosby had a highly successful career and, in addition to his Isle of Man TT race wins, he had the unique honour of also winning the prestigious Daytona 200 and Imola 200 races as well as the Suzuka 8-Hours. He also gave Heron Suzuki British Championship success in the 500cc and Formula One categories.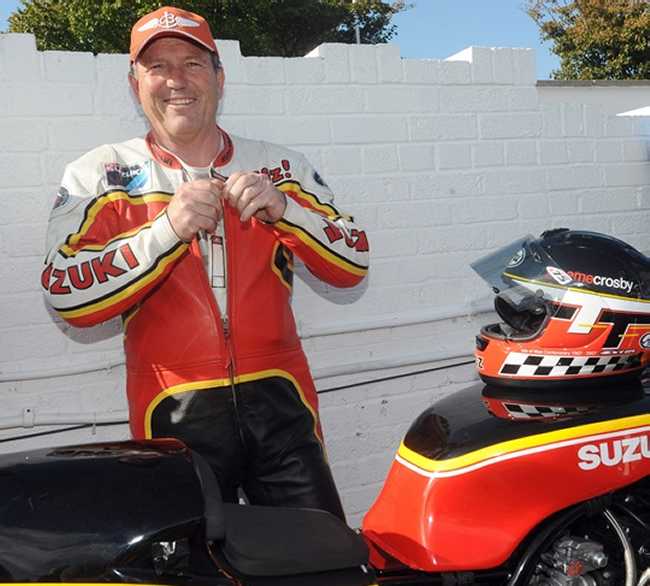 Speaking about the Classic TT, Graeme commented:
"I've only missed one Classic TT since it was introduced and it is one of my favourite events of the year. I really enjoy the Classic racing scene and am actively involved in supporting riders by building classic race bikes. I'm looking forward to catching up with all the fans on the Isle of Man once more as well as getting a run out on the XR69 with Team Classic Suzuki."