| | | |
| --- | --- | --- |
| Practice Week: | | Aug 21 - Aug 27 |
| Race Week: | | Aug 28 - Sept 3 |

| | | |
| --- | --- | --- |
| Practice Week: | | May 28 - June 1 |
| Race Week: | | June 2 - June 8 |
Dan Cooper to fulfil dream with 250 GP ride at Classic TT
Author TTwebsite
Tuesday, Jul 19, 2016 4:03 pm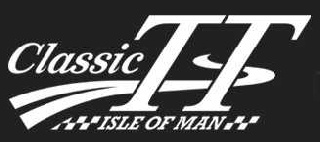 2015 Isle of Man TT Privateer's Champion Daniel Cooper will again have a major presence at the 2016 Classic TT, presented by Bennetts, with the Stroud rider set to be among the favourites for the Lightweight Classic TT Race.

The 28-year old will ride a 2008-spec TZ Yamaha for Turner Racing in the four-lap race and although he has relatively little experience of 250cc racing, he does have a vast amount of two-stroke experience having won the 2006 125cc British Championship on the KRP Honda.

A former leading light in the British Supersport Championship, Cooper made his Mountain Course debut at the TT in 2010 and has since gone on to establish himself as a regular leaderboard man around the 37 and ¾-mile course with a series of highly consistent finishes. Indeed, he's finished in both the top ten of the Supersport and Lightweight races, finishing sixth in the latter in both 2015 and 2016, and has lapped at almost 127mph in the Superbike class.



Meanwhile, he's embraced the spirit of the Classic TT and finished second in the 2014 Bennetts 500cc Classic TT race and third in the previous year's Okells 350cc Classic TT encounter, both times riding for Andy Molnar's Norton team. Last year saw him lead the 350cc Okells Classic TT race before being forced to retire on the final lap after a long battle with eventual winner Michael Rutter.

As well as his outing on the Turner Racing Yamaha in the Lightweight Classic TT race, Cooper will again be a favourite for victory in the 350cc Okells Classic TT Race, where has the number one plate on Steve Caffyn's Honda, whilst he'll also have an XR69 Suzuki at his disposal for the Motorsport Merchandise Superbike Classic TT Race.

Speaking about the Classic TT, Daniel Cooper said:


"It's been a dream of mine to race a proper 250cc GP two stroke racing bike around the TT course, and it is something that I thought would never happen. But with the new Lightweight Race, I get the chance to fulfil that dream thanks to Turner Racing. Their TZ Yamaha is immaculate and I can't wait to set off down Bray Hill on it next month."