| | | |
| --- | --- | --- |
| Practice Week: | | Aug 21 - Aug 27 |
| Race Week: | | Aug 28 - Sept 3 |

| | | |
| --- | --- | --- |
| Practice Week: | | May 28 - June 1 |
| Race Week: | | June 2 - June 8 |
60 Year Anniversary of the First TT 100mph Lap to be celebrated at 2017 Classic TT
Author TTwebsite
Friday, Dec 9, 2016 2:16 pm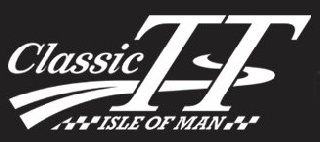 The 60th anniversary of the first 100mph lap of the iconic TT Mountain Course, one of the most historic moments in the Isle of Man TT Races history, will be celebrated at next year's Classic TT presented by Bennetts, with the achievement providing the platform for a weekend of motorcycling themed nostalgic entertainment.

On Saturday 26th August, the clock will be turned back to the time when Scotsman Bob McIntyre made history, recording the first 100mph lap of the 37¾ mile TT Course on his way to victory in the 1957 Senior TT Race.

Appropriately Michael Dunlop, fresh from the first sub 17-minute lap at this year's TT, which he improved to a remarkable 133.962mph later in the week, will pay tribute to McIntyre's achievement with a celebration lap, complete with replica kit and on board an identical dustbin faired Gilera which has been meticulously recreated by Kay Engineering.

The tribute lap is set to be the highlight of a packed weekend of entertainment with a heady mix of Castrol induced nostalgia, ear-splitting noise and breath-taking racing, coupled with a packed programme of special events, retro entertainment and classic tunes.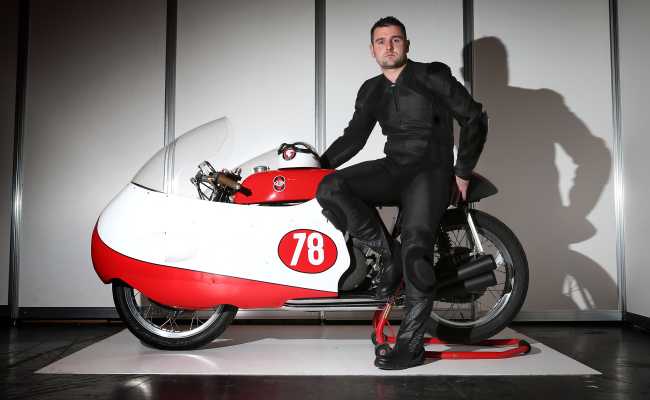 After a week of qualifying which gets underway on Saturday 19th August, concluding on Friday 25th after the Classic TT Paddock Carnival, the race action kicks off with the curtain raiser – the Bennetts Senior Classic TT - on Saturday 26th August. The corresponding race last year memorably not only saw John McGuinness break his Classic TT hoodoo after four years but also saw Maria Costello MBE joining him on the podium in third place.

Saturday's Race programme concludes with the distinctive sound of the 250cc Lightweight machines as they take to the Mountain Course again in earnest. Last year's race was dominated by Bruce Anstey and the New Zealander will undoubtedly be the man to beat again, although a number of rivals are expected to emerge in the coming months following the interest that 2016's inaugural race generated. Saturday's schedule will also feature a stunning parade of pre-1975 vintage machines.

Racing rivalries will then be put aside on Saturday evening as the riders mingle with fans at the Classic TT Party. Held in the VIP Hospitality Suite at the TT Grandstand, this year's event will be all about vintage tea dresses, swing skirts, classic suits and nerd glasses, as the calendar goes back to the 1950s and celebrates the era of Bob Mac. Back by popular demand, the Blue Jays will be providing an authentic soundtrack guaranteed to have fans beating a path to the dance floor, playing all the hits from Elvis Presley, Chuck Berry, Buddy Holly and many more.

Sunday sees attention switching from the Mountain to the north of the Island and the VMCC Festival of Jurby. Now firmly established as a highlight of the weekend, the Festival regularly attracts 10,000 fans, many astride a heady mix of unusual, iconic, long forgotten or instantly recognisable bikes as they put their machines on show alongside some of the greatest names in motorcycle racing history.

Held in the VIP Hospitality Suite, Sunday evening's RST Classic TT Legends Dinner sees today's leading TT riders joined by a whole host of legendary names from the world of motorcycling as well as Isle of Man TT history. With tickets now available for either individual seats or complete tables, this is perhaps the ultimate chance for fans to join with so many famous names for an unforgettable evening.

The action returns to the Mountain Course on Monday 28th August with two more thrilling races: the Okells Junior Classic TT Race and the Motorsport Merchandise Superbike Classic TT Race. Bank Holiday Monday also boasts the colourful Classic Racer Magazine parade of post-1974 classic machines, sure to bring back many golden memories, before the festival concludes with the closing party and prize presentation in the VIP hospitality suite.


Provisional schedule for the 2017 Isle of Man Classic TT presented by Bennetts is as follows:


Qualifying

Saturday 19th August – 1720 - 2000 hrs

Monday 21st - Fri 25th August – 1820 - 2000 hrs


Race Schedule

Sat 26th August

1130hrs - Bennetts Senior Classic TT Race - (4 laps)

1600hrs - Lightweight Classic TT Race 2 - (4 laps)


Mon 28th August

1015hrs - Junior Classic TT Race (4 laps)

1400hrs - Motorsport Merchandise Superbike Classic TT Race (4 laps)