| | | |
| --- | --- | --- |
| Practice Week: | | Aug 21 - Aug 27 |
| Race Week: | | Aug 28 - Sept 3 |

| | | |
| --- | --- | --- |
| Practice Week: | | May 28 - June 1 |
| Race Week: | | June 2 - June 8 |
Radcliffes Racing confirm two year deal with Jamie Coward
Author TTwebsite
Monday, Jan 23, 2017 3:48 pm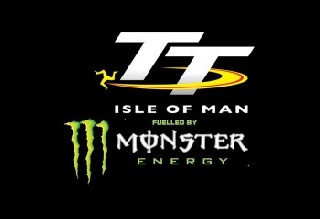 Castletown based Butchers Radcliffe's formally launched its team at the Castletown Civic Centre on Saturday night. The team has confirmed that it is supporting Jamie Coward at the 2017 Isle of Man TT Races fuelled by Monster Energy as well as the other major road races.

Coward, a 25-year-old bricklayer from Hebden Bridge, West Yorkshire finished runner-up in last year's TT Privateers' Championship and is a well-respected competitor on the pure road courses.

He made his Mountain Course debut in the 2010 Manx Grand Prix meeting, finishing fourth in the Newcomers A race which he followed up with a fine fourth place in the Junior MGP the following year.

He first appeared at the TT debut in 2013 and has a fastest lap of 126.54, which he achieved in the 2016 PokerStars Senior TT race. He has a career highest placed finish of 7th from last year's Bennetts Lightweight TT and also recorded a pair of 12th placed finishes in the Monster Energy Supersport Races in 2016. His only Mountain Course podium came in the 2013 500cc Classic TT Race and he has achieved nine top twenty finishes in his TT career to date.

The Radcliffe Racing team, run by Chris Lennon, has secured ex-PTR high-spec CBR600 Honda for the two Monster Energy Supersport races and a 2015 superstock spec BMW S1000RR which they will run in the RST Superbike and PokerStars Senior TT Races as well as Monday's RL360 Quantum Superstock Race. The team also has backing from IEG (International Energy Group) and Motul Oils.

Coward has signed a two-year deal with the team and the 2017 campaign will include the TT Races, post-TT and Southern 100 at the Billown circuit as well as the North West 200 and Ulster Grand Prix in Northern Ireland and the four meetings at Oliver's Mount in Scarborough.

Billown is very much the local course for the Radclffe's Racing team and Coward will no doubt be looking to improve on last year's races and bring the laurel wreaths home to the Malew Street-based shop, a few hundred yards away from the start and finish straight.

As a warm-up to the NW200, Coward will also contest a round of the British championships (BSB). Lennon, who sponsored Chris Palmer in his latter years, has a good team around him and is particularly thankful to spannerman Dave Clarke and John 'Pee Wee' Preston.


Jamie Coward joins Radcliffes Racing on a two year deal
Commenting on the season ahead, Chris Lennon, team boss of Radcliffe's Racing, said:
"We're delighted to have signed Jamie and with a two year deal we think that we can help him to break into the top ten at the TT given his consistent top twenty results on the island. He's a really talented rider with a proven track record around the Mountain Course and he's definitely ready to make the next step up."
He continued:
"I feel the team has the passion for what we are doing and we all have the same goal of winning races. We are really keen to talk to potential partners and sponsors who share our vision."
Jamie Coward said:
"Having known Chris for a number of years I was thrilled when he approached me to ride for Radcliffe's Racing. When he told me about the team he had put together and the plans they had for 2017 and 2018 I knew it was a great opportunity for me to further my road racing career. I can't thank him enough and I hope I can repay his faith by getting good results on the bikes he and the team have lined up."
Jamie Coward tries the Radcliffe's Racing BMW S1000RR Superstock machine for size

Jamie Coward poses next to road racing hero Joey Dunlop's statue

Photo credit: Tony Lloyd-Davies