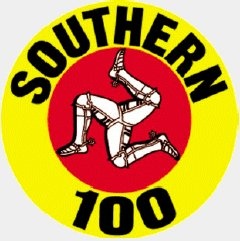 At the recent Southern 100 MCRC Annual General Meeting, Club Chairman Phil Taubman MBE., announced that long serving Committee Member and Director John Byrne was to be enrolled as a Life Member of the Club.

John Byrne joined the committee of the then Southern Motorcycle Club in 1970 and transferred to the newly formed Southern 100 Motorcycle Racing Club in 1981 and is still an active member of the present racing organisation.

Taking on the role of Control Marshal in 1983, John became Chief Paddock Controller three-years later in 1986 a position he still holds as the 2017 races rapidly approach.


Phil Taubman presenting John Byrne
with his Life Member Medal
(Boris Kitching)


A Castletown man, John joins Club President Derek Nicholson and Club Chairman, Phil Taubman MBE as fellow Life Members.