Increase in broadcast and online coverage for TT during 2016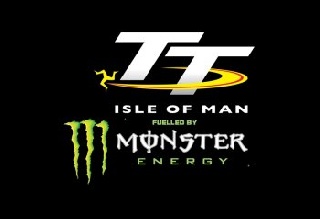 Coverage of the 2016 Isle of Man TT Races fuelled by Monster Energy reached an audited audience of almost 30 million people worldwide, according to the latest independent research and analysis from Kantar Media, an industry leader in broadcast viewer measurement.

The worldwide television audience grew by 2.4%, which represents an increase of over 700,000 people compared with the 2015 viewing figures.
The TT was also featured or referenced in over 15,000 online articles published in 2016, a year-on-year increase of 28%.

Additional Statistics

Over 339 hours of dedicated TT coverage of 2016's event was shown in 83 countries and was featured by leading broadcasters including Fox Sports in Australia, Sky Sports (New Zealand), Supersport in Africa, ITV4 in the UK, Eurosport and the Discovery Velocity Channel in the USA.

European markets accounted for 51% of the total audience, with ITV4 in the UK delivering a total audience of 12.1 million, the highest rating country while almost 3 million people in the USA viewed the Discovery Velocity Channel broadcasts in the USA.

Official Isle of Man TT website and social media operator Duke Marketing reported another successful year that saw a relaunch of the site optimised for mobile use, increases in followers on twitter and facebook and a big jump in viewing figures for the Official YouTube channel. Future growth of the site will now focus on growing audience engagement through interactive content and a stronger brand identity throughout the various channels.

Over 8 million views – totalling 21 million minutes - were recorded on the official Isle of Man TT YouTube channel through 2016, with one onboard video of Michael Dunlop's record breaking Superbike lap being viewed 1.6 million times alone. 2016 also saw the number of subscribers to the channel increase to 95,000.

The TT's official Facebook page remained the strongest social media channel and added over 200,000 'likes' by the end of 2016, 23% up on 2015 at 718,000. Twitter proved a strong communication channel for the event's fans, with over 95,000 followers recording 15.2million impressions for June alone. Instagram, a new addition in 2015, was another strong performer, with over 51,000 followers by the end of 2016.

Manx Radio TT's service, which is available on-line worldwide via the iomtt.com website as well as via Manx Radio aps, had over 350,000 unique connections during TT Race fortnight listening to live radio commentary in addition to the on-island radio broadcast audience.

Over 102,000 unique users accessed the TT's live timing service during race fortnight in 2016 with a 58% increase in the average duration of the visit. A peak audience of 32,867 was recorded during the RST Superbike race on Saturday 4th June.

The British Isles remains the leading market for online media coverage (articles) with the USA overtaking Sweden as the second highest country, while the growing in interest in India was reflected in 255 monitored articles, which moved it into the top ten list of countries by coverage for the first time.