Neve to ride Jackson Racing Honda in Superbike and Senior TT Races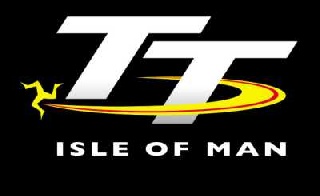 Lincolnshire's Craig Neve will ride the Jackson Racing Honda Fireblade in the Superbike and Senior races at the Isle of Man TT having struck a deal with the Preston-based team on Sunday.

The 25-year old will campaign the ex-Nicky Hayden CBR1000RR originally earmarked for Lee Johnston and which the Northern Irishman took to third in the recent North West 200 Superbike race. With the County Fermanagh rider having left the team last week, the team were in need of a replacement and after completing 30 laps at Jurby on Sunday, a deal was subsequently agreed.

Immingham's Neve made his Mountain Course debut at the 2014 Manx Grand Prix before moving up to the TT last year where he made a significant impression. Increasing his personal best lap speed from 115.203mph to 124.565mph, Neve finished all six of the solo races, winning a bronze replica in each, with his best results being 16th in both the Superstock and Lightweight races.

In addition to the Jackson Racing Honda, Neve will continue to ride the Callmac Scaffolding Kawasaki's in the Superstock and Supersport races and the CF Moto/WK Bikes machine in the Lightweight.



Craig Neve:

"I really enjoyed the run out at Jurby on Sunday and initial impressions of the bike were really good. I rode a Fireblade in the Spanish CEV Championship three years ago but it was lot different to the Jackson Racing machine and with it being a lot lighter I was really impressed with the way it changes direction, the throttle connection and the power delivery. It's a really good opportunity for me, one I'm extremely grateful for, and I'm just looking forward to getting out on the course now and getting some laps under my belt."

Alan Jackson, Team Owner:

"Having finalised our Supersport line up with Josh Brookes and Dan Kneen, we were keen to have someone on board the Superbike machine as well so we're really pleased to welcome Craig to the team. With the weather being good yesterday, Craig had a good run out at Jurby and got used to the bike so we'll give him all the support he needs. There's no pressure on him so we're hopeful of having a good practice week so he can build on what he achieved last year and have two enjoyable rides."

The 6-lap Dainese Superbike TT race is scheduled to take place on Saturday 3rd June with the Pokerstars Senior, held over the same distance, being held on Friday 9th June.