Carl Cox 'goes back to the Island' as Tim Reeves looks to add to his TT tally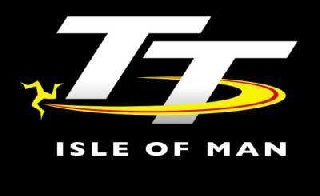 Carl Cox Motorsport continue their support of seven time World Sidecar Champion Tim Reeves and his passenger Mark Wilkes in his quest for glory at the 2018 Isle of Man TT Races fuelled by Monster Energy.

World renowned DJ Cox, who is a big fan of the TT, attended the event last year, supporting both Reeves and the unique solo talent of Michael Dunlop. For this season he is stepping up his support of the Reeves/Wilkes duo with the purchase of a new LCR sidecar outfit.

Tim took his last Isle of Man TT win back in 2013, so the determined Kentish racer is fired up to add to his collection of silver statues. Last season Tim and brother Tristan dominated the British F1 Sidecar Championship, with a 100% win record but things didn't go their way around the Mountain Course. Sidecar Race 1 saw an intermittent fuel pump fault leaving them in fifth and in Race 2 an electrical sensor failed, resulting in a retirement, just as they were gaining on the leader.

Wilkes did, however, receive the Dave Wells Trophy, awarded to the best newcomer passenger, for his fifth place in Race 1 while a lap of 114.793mph was the fastest ever recorded by a passenger making his debut on the Mountain Course.

Carl invited Tim to race at the prestigious Philip Island Classic event just before Christmas and cemented a deal for the 2018 Isle of Man TT Races. Entered as 'Carl Cox Motorsport Powered by H&S Contractors', the pairing from Kent are due to receive their outfit on Thursday this week and will immediately be going testing in France.



Tim Reeves explained:

"We've got to hand it to Carl, every year he steps up with a serious level of support and he's such a great guy to have involved with the sport, for everyone within the Sidecar community. With so much short circuit success I feel it's our time to notch up some TT victories; we've done the 'knowledge' there, so there's no reason why we can't with such a strong package and support. It would be great if we can do it for Mark as well. He really deserves some success on three wheels. We're also thankful to have the continued support of Neil Pallet of H&S Contractors who is staying on board as well…. So let's get this season started!"

Carl Cox commented:

"I love sidecars and have great respect for the Isle of Man so it's awesome to combine the two, with support for Tim and Mark for this season at the TT. Tim decimated the field in the British Championship last year but I know he wants to stand on the top step at the Isle of Man TT again too. With any luck I can get out there again to cheer these guys on as they give it their best shot."