JAMIE COWARD CONFIRMED WITH 'PREZ RACING FOR SUPERSPORT AND LIGHTWEIGHT TT
Author TTwebsite
Friday, Mar 16, 2018 3:38 pm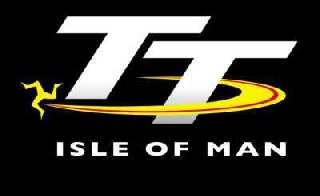 Yorkshire's Jamie Coward is confirmed to ride for the new road race team 'PreZ Racing'. Team owners John and Zandra Preston are delighted to welcome Jamie on board for the 2018 road race season including the Isle of Man TT Races fuelled by Monster Energy.

Jamie' really came to the fore in last year's TT meeting and finished fifteenth in the RST Superbike Race and eleventh in the PokerStars Senior Race as well as a hugely credible ninth placed finish in the RL360 Quantum Superstock Race. He was holding onto tenth place in the Monster Energy Supersport Race 1 before retiring. His 2016 TT campaign included a brace of twelfth placed finishes in the Supersport Races and with a best lap of 124.273 in the 600 class he is expected to be among the seeded riders in 2018.

The team will campaign a newly built Raceways Motorcycles prepared Yamaha R6 as well as an SV650 Suzuki built and supplied by James Holland of JHS Racing Bristol, which will run in 'PreZ Racing' colours and will race under the 'PreZ /JHS Racing' name.



John Preston said:

"We will hopefully provide Jamie with the opportunity to build on last year's Supersport performance as well as getting involved in the 650cc class again. Zandra and I really appreciate Jamie's faith in the team and believe that he will be competing for a top ten finish in every meeting that he races in and we will be looking to give him every support to achieve his potential."

Jamie Coward said:

"I'd like to say a big thanks to John and Zandra for giving me this opportunity. It may be a new team to the road-racing paddock but I believe that I can take them to where they should be recognised this season."

He continued:

"Both the Yamaha R6 from 'Raceways' and the SV 650 from JHS Racing are top spec machines. I have a great team around me both in terms of the meetings as well as pre-race preparation. This now means I will be able to compete confidently in all of the meeting this season and build on last season's results."