Factory Paton SC-Project Reparto Corse Team confirms signing of Michael Dunlop for Bennetts Lightweight TT Race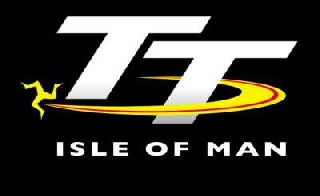 Fifteen time TT Race winner Michael Dunlop will compete alongside Italian Stefano Bonetti on the Factory S1-R Lightweight Paton at the 2018 Isle of Man TT Isle of Man TT Races fuelled by Monster Energy.

For Dunlop, it will be only his third outing in the Lightweight race having only previously competed in the inaugural event of 2012 and 2017. Riding Kawasaki's on both occasions, the first year saw him finish in an unfamiliar 13th but despite concentrating on setting up the new GSXR1000 Suzuki for the Superbike Races last year saw him be far more competitive.

Indeed, riding the McAdoo Racing-backed ER6 650cc Kawasaki, Dunlop finished in seventh place and lapped at 117.965mph in the process despite stopping with a technical fault at mid race distance and is sure to feature prominently this June on the factory-supported Paton.

Bonetti, meanwhile, secured his best TT result to date in 2016 when he finished fifth and was in contention for a podium last year before being forced to retire on the second lap. With a fastest lap of 118.498mph, the addition of Dunlop to the team is sure to benefit the Italian as well.




Speaking about the deal, SC-Project Team owners Stefano Lavazza said:

"We are extremely happy that a champion like Michael is joining our Paton SC-Project Reparto Corse Team. Our collaboration with him started last year just with the supply of an SC-Project exhaust for his MD Racing Yamaha R6 he won the Supersport TT with. Michael was satisfied with the product and he wanted to carry on our collaboration this year as well, with the supply of SC-Project exhausts for the S1000RR BMW and the CBR600RR Honda he will ride respectively in the Superstock and Supersport races."

He continued:

"His skills are well known to everyone and we are well aware that a rider like Michael has the victory as his solely focus. It is an honour for us and for Paton to have the fastest TT riders ever riding for our Team. We are ready for the challenge of confirming Paton as the bike to beat on the Isle of Man"

Paton S1-R Lightweight Project Manager Roberto Pattoni added:

"To have Michael Dunlop onboard the purely Italian Paton is an honour. Some top riders got in touch with us and this shows how good we have worked in these past few years and that we can make the difference, thanks also to the acquisition by SC-Project. The Bonetti and Dunlop duo will be a key element to improve our S1-R and to confirm Paton as the fastest Lightweight at the Isle of Man TT. We are sure that even Pep (founder of the Paton factory and Roberto's father) would have appreciated such a hot-blooded and passionate rider like Michael Dunlop. We can't wait to start."

Michael Dunlop said:

"It will be a real honour to represent the Paton factory at this year's TT. I've managed to win races for five different manufacturers at the TT and I will be doing everything I can to make it six. I'm really looking forward to having a proper go at the Lightweight TT this year. It's already looking like a really competitive race with the strongest field the race has had to date and if I'm on the top step at the end of the race I will have earned it."