McGuinness sustains injury setback
Author TTwebsite
Friday, Apr 20, 2018 2:41 pm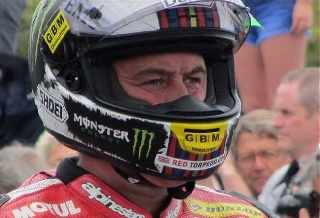 TT Icon John McGuinness has suffered a setback in his road to recovery from injuries sustained at last year's North West 200.
A little over a month ago, Manx Radio reported that the 23-time winner had had his leg brace removed, and McGuinness thanked family and friends on social media for their "amazing support".
In a further Twitter post, the Morecambe Missile said:
"I've just been trying to get my head around it all" and that "to say I'm gutted is an understatement".