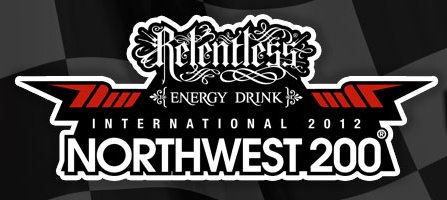 European competitors with names already on the grid include 7 times Spanish National Champion Antonio Maeso who has entered all classes except new Supertwins race scheduled for Thursday 17th May. Andalusian star Maeso last competed at the North West in 2009 when he achieved a top 15 position. Based in the coastal resort of Almeria, Maeso has also been a TT regular.
Swiss ace Herve Gantner was set to make his rookie ride at the NW200 last year, however 2012 will see the TT competitor take part in both the Superstock and Superbike races as a member of Paul Shoesmith's Ice Valley Team .
A familiar face at the North West is Italian racer Stefano Bonnetti who has secured a number of top 15 places at the NW200 during the past decade. The Milan based rider has submitted entries for both the Supersport and the Superstock classes.
Local star and winner of last year's only race the Mckendry Fabrications Supersport, Alastair Seeley will join Tyco TAS Suzuki team mates Guy Martin and Conor Cummins on the NW200 grid. Lee 'The General' Johnston who took 9th place in the 2011 Supersport class will be competing in the Super sport, Superstock and Superbike races. The British Supersport 600cc Championship competitor from Maguiresbridge will once again be part of the East Coast Racing team and made his NW200 debut back in 2008.
Local stars signed up to date include Dungannon riders Ryan Farquhar and John Burrows both scheduled to compete in all 7 races.
Other riders already confirmed and announced include Padgetts Honda riders Bruce Anstey and John McGuinness, newcomer Dan Cooper and Honda TT rider Simon Andrews who will take part in both Superbikeraces and the Superstock race alongside Legends team mates Gary Johnston, Cameron Donald and John McGuinness. Andrews will also race alongside Michael Dunlop and veteran Jeremy McWilliams in the new Thursday evening Supertwins race.
For more information on the 2012 race programme, grandstand tickets, paddock passes, Hospitality packages and 'Live at the Paddock' visit
http://www.northwest200.org
Relentless International North West 200 Race Programme:


Tuesday 15th May
Practice 9.30am to 2.30pm

Thursday 17th May
Practice 9.30am to 2.30pm

Thursday 17th May - Evening Racing 5.30pm to 9pm:
Supertwins Race
Superstock Race 1

Saturday Race Day – 19th May: Roads close 10am to 6.30pm
Superbike Race 1
Supersport Race 1
Superstock Race 2
Supersport Race 2
NW200 Superbike Race