Norton Confirms exciting three man line up for Bennetts Lightweight TT Race
Author TTwebsite
Wednesday, Mar 20, 2019 1:12 pm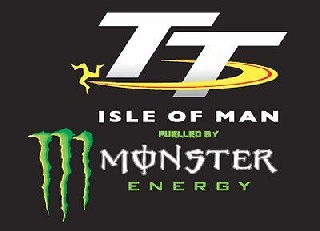 Norton have confirmed an exciting three-rider line up for the Bennetts Lightweight TT Race at the 2019 Isle of Man TT Races fuelled by Monster Energy.

The Norton factory team comprises the hugely experienced John McGuinness, Peter Hickman, the fastest road racer on earth and the fastest new talent in Davey Todd.

They will ride the new 650cc Norton Superlight machine for the prestigious British manufacturer with all three having high hopes of success.

The all new Norton Superlight is powered by a 650cc twin engine designed and developed in house by Norton. With a handmade tubular aluminium chassis, again designed and manufactured in house at the Norton factory. The new Superlight should be the ideal tool for the TT's Lightweight class.

Only Hickman has previous experience in the class at the TT, in 2017. He retired from last year's race on the last lap when again lying in third place and he set his fastest lap for the class with 119.293mph.

2019 will see McGuinness return to the TT for the first time since breaking his leg at the North West 200 in 2017. The Morecambe rider has targeted the Lightweight Race victory from the moment the Superlight was unveiled. He had been due to contest last year's race for former race winner Farquhar before injury forced his withdrawal so he is keen to get back on to the top step on his return to add to his 23 TT Race wins.

Todd will be competing in his second TT in 2019 and although he didn't contest the Lightweight Race last year, he did race in the class at other meetings during the year, achieving good results at both the Ulster Grand Prix and Southern 100. He also scored a number of podiums in the Irish National road races and will relish the opportunity to ride the Norton as he seeks to improve on his impressive results of 2018.


"I'm blown away with the Norton Superlight,"

McGuinness said.

"It's a class I've never raced in so I'm really excited and want to be winning. It's another opportunity for a win for me and it's another manufacturer in the class so I'll be putting my heart and soul into it."
Norton's owner Stuart Garner said:
"We believe that we've got a very competitive bike for the class and I'm delighted that we've been able to secure the best riders as well. Peter took racing around the Mountain Circuit to a new level last year while John has the racing pedigree to do our bike justice. Davey is a hugely talented rider of great promise and we think that we can help him to achieve his potential. What a team!"