| | | |
| --- | --- | --- |
| Practice Week: | | Aug 21 - Aug 27 |
| Race Week: | | Aug 28 - Sept 3 |

| | | |
| --- | --- | --- |
| Practice Week: | | May 28 - June 1 |
| Race Week: | | June 2 - June 8 |
New TT Sign To Honour Harold Leece's Hospitality at Gorse Lea
Author TTwebsite
Friday, Apr 19, 2019 6:14 pm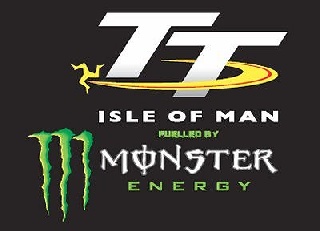 Isle of Man resident Harold Leece's world famous hospitality at the garden of his home – known as 'Harold's' during the TT - has been recognised by the Department for Enterprise, promoters of the Isle of Man TT Races, with the formal naming of a bend next to his house known as Knock Breck, near Gorse Lea as 'Harold's'.

Harold, who is 95 years old, is the latest non rider to be recognised for his contribution to the TT Races with his name on one of the iconic directional markers. Harold follows another local resident Ray Caley who was recognised with the directional board tribute last year.

The directional sign features the now iconic orange background as well as the famous Mountain course name along with a retro-inspired chequered board pattern that reflects the event's long heritage.



Each section of the course featured is now a more accurate depiction of the road ahead, thanks to assistance of the Isle of Man Government's Department of Infrastructure and Harold's reflects the 170mph right hand bend as the riders approach Gorse Lea.



Rob Callister

, Isle of Man Government Political representative responsible for Tourism and Motorsport commented:



"Harold Leece has made a lasting contribution to the TT Races and literally thousands of visitors worldwide have enjoyed his hospitality. It is entirely fitting that the Department recognises this contribution with a permanent tribute to Harold."



Harold Leece was previously recognised with the PokerStars Spirit of the TT Award in 2015 for his contribution to the TT Races.

The directional board for 'Harold's' will be placed on the TT Mountain Course this week and will feature in future Official course maps.

Tickets for the 2019 events are now on sale via the Official iomttraces.com website including Official
Grandstand Tickets
VIP Hospitality Experiences
, and Official
Entertainment Events
. You can stay up to date with all the latest TT news by subscribing to the Official
Isle of Man TT Races Newsletter