MCGUINESS AND RUTTER HEAD BATHAM MUGEN CHALLENGE FOR SES TT ZERO HONOURS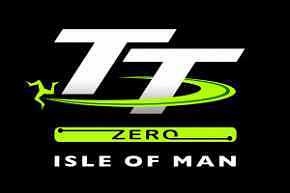 During that 10 year history the lap record has gone from Mark Miller's 96.82mph on the Motoczysz bike in the first year of the Zero Race to the astounding 121.824 in 2018, an improvement of over twenty-five per cent.

The race has been dominated in recent years by Mugen with John McGuinness, Michael Rutter and Bruce Anstey all winning races for the Japanese based factory team.

Michael Rutter tops the overall leader board for the Class with four wins to his name – three with American based outfit MotoCzysz which included the prestigious first 100mph+ lap in 2012 and he also holds the outright lap record with a lap of 121.824 – the first 120mph+lap – which he set in winning last year's race on the Mugen.



John McGuinness, who has missed the last two TT Race meetings through injury, will be looking to add to his two race wins this year as he returns as teammate to Rutter in the Bathams Mugen outfit. McGuinness, who set the lap record in the 2014 (117.36mph) and 2015 (119.27mph) meetings will be looking for his first win since 2015 to add to his overall TT record of 23 Race wins.



While a fierce contest is no doubt expected between the Mugen teammates, there is also expected to be a close race for the honour of being the first University team between Nottingham, Brunel and Bath.

Daley Matheson, riding for Nottingham University, is the undoubted favourite after splitting the two Mugen's last year and clocking the race's second fastest time in history – 119.294 - while Brunel University have South African racer Allan Venter and Bath have confirmed Welshman Matthew Rees to represent them.

Welsh riders Ian Lougher – a veteran with over thirty years of racing at the TT – and Alan Thomas are representing Japanese outfit Team Mirai with ILR/ Mark Coverdale and Race and Design Engineering respectively while Mike Norbury and Shaun Anderson are both competing for Irish outfit Duffy Motorsport. France's Timothee Monet completes the line up for Avon France/ TMR France.

Qualifying for the 2019 SES TT Zero Race begins on Wednesday 29th May with the race scheduled for 12.45pm on Wednesday 5th June.
Images courtesy of Pacemaker Press Intl