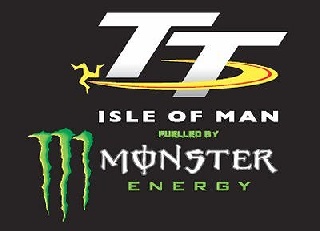 With the anticipation and expectation having built up over the last few weeks and months, further heightened by yesterday's session postponement due to weather, the wait is finally over as the 2019 Isle of Man TT Races fuelled by Monster Energy bursts into life on Sunday, with the rescheduled opening qualifying session taking place on the TT Mountain Course.

The leading international road racers have been preparing diligently and many of them have enjoyed strong starts to their seasons and will be looking to fine tune their machinery during qualifying ahead of Saturday's first race – the RST Superbike Race.

Last year's double race winner and outright lap record holder Peter Hickman continues with the Smiths Racing team for a third year. The Burton upon Trent rider has had limited track time with the new BMW S1000RR but has recently hit top form in the British Superbike Championship and on the roads, where he took a convincing win in the dry Superstock race at last week's North West 200.

He can expect challenges from the usual suspects. Dean Harrison - another rider whose year has started strongly, continues to climb the ladder in the BSB series. Strong results in Northern Ireland on the Silicone Engineering Kawasaki's show he is as strong as ever and will be determined to repeat last year's TT performances when he was in contention in every class.

Michael Dunlop got back into the swing of racing at the North West 200 where, despite his long absence, he ran in the leading pack. He will be looking to emulate last year's hat-trick at the TT, particularly in the 1000cc races where he'll also be on board the new BMW S1000RR.

While Hickman, Harrison and Dunlop made the headlines in 2018, James Hillier and Conor Cummins joined them on the podium. Both enjoyed strong North West 200's where Quattro Plant Wicked Coatings Kawasaki rider Hillier was crowned Man of the Meeting after taking his first win at the event as well as two more podiums.

Cummins was quick in the dry and wet on the Milenco by Padgetts Motorcycles Hondas, although he and Hillier will need to find some speed to match Hickman and Harrison's pace.

Two legends of the 37.73-mile Mountain Course, John McGuinness and Ian Hutchinson, return at full strength. McGuinness is now Norton-mounted while Hutchinson is back with Honda Racing for a second year. Both have a point to prove and although their preparations didn't go quite to plan at the North West 200, the TT is where their energies are channelled and both can be expected to be among the front runners.

Hutchinson is joined at Honda Racing by Australian David Johnson who, after three fourth-place finishes, is desperate to make his maiden rostrum appearance.



Veteran Michael Rutter is back for another effort on the Bathams-backed BMW and Honda machinery, using the exotic Honda RC213V-S in the RST Superbike and Dunlop Senior TT Races for the first time. A consistent top six finisher in recent years, the Bridgnorth rider will also have great chances of success in the Bennetts Lightweight and SES TT Zero Races where he'll be riding for KMR Kawasaki and Mugen respectively.

Lee Johnston is back to his best form on the striking blue Ashcourt Racing machines. Taking an International victory in the Supersport class at the North West 200, he comes into this year's TT hungrier and sharper than ever before. He will be aiming for podiums - at least - in all of his races with the top step in the Monster Energy Supersport TT Races in his sights.

Double TT winner Gary Johnson has been hindered in recent weeks by a nasty leg injury sustained in an accident at Oulton Park, but as he remains with Lee Hardy's RAF Regular & Reserve team he will arrive on the island with tried and tested machinery for all classes.

There are a host of riders looking to make the breakthrough at TT 2019 – none more so than Davey Todd.

Last year's sensational newcomer was in superb form at the North West 200, claiming his maiden International Road Race victory for the Padgetts team and immediately following it up with third on the Penz13.com BMW Superstock machine. While the TT is a different proposition, all eyes will be eagerly watching his progress.

Derek McGee has enjoyed a superb start to his season with multiple wins at the Cookstown 100 and Tandragee 100 Road Races, and was also on the podium at the North West 200. Second in last year's Bennetts Lightweight Race, he is aiming for the top step this year but will target top six finishes in the other classes as well.

Phil Crowe and Sam West add further weight to the privateer challenge, having only narrowly missed out on their first ever 130mph laps last year, while Jamie Coward is another rider whose year has started brightly – the Prez Racing Yamaha rider showed superb form at the North West 200.

Daley Mathison, Dominic Herbertson, Shaun Anderson, Horst Saiger, Stefano Bonetti – a dark horse for glory in the Bennetts Lightweight TT Race – Brian McCormack, Michael Sweeney and young talent Paul Jordan are just some of the other privateers expected to feature, whilst local star Michael Evans will be looking to make a further impression on his second TT appearance.

A number of newcomers will get their first taste of the Mountain Course on closed roads later this evening with Swiss Lukas Maurer, who enjoyed a superb debut at the North West 200, New Zealand's Daniel Mettam and Germany's David Datzer amongst them.

Tonight's solo session sees the Solo newcomers speed-controlled lap at 13.30 (GMT) followed by the Sidecar newcomers lap at 13.35. The Lightweight and Supersport riders are then due out on track at 13.50.