T.T. Launch Next Week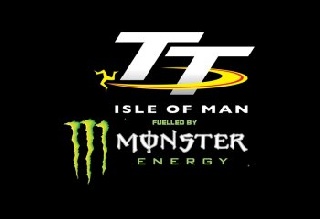 Leading racing stars will attend the official launch of the 2012 Isle of Man TT fuelled by Monster Energy next week.
The Villa Marina in Douglas is, once again, the venue for the launch, which takes place on Wednesday, April 18. Doors open at 6.30pm for a 7pm start.
Every solo race winners from the 2011 TT are confirmed to attend, including 17-time victor John McGuinness, Michael Dunlop, Gary Johnson and Bruce Anstey.
Other race winners attending include Ryan Farquhar, who will be hoping for victory in the new Lightweight TT race, veteran Ian Lougher, competing in his 28th TT meeting, and 2008 double TT race winner Cameron Donald.
Ian Hutchinson, who made history in 2010 with victory in all five solo races, will be updating fans on his recovery from injury, and last year's fastest newcomer Simon Andrews will be answering questions about his new factory ride with Honda TT Legends.
Tyco Suzuki teammates Guy Martin and Conor Cummins will be on hand to detail their hopes of finally standing on the top step of a TT podium, plus a number of TT newcomers will be introduced for the first time, such as Northern Ireland racer Lee Johnson, Farquhar's protégé Jamie Hamilton, Scotland's Jimmy Storrar and BSB star Karl Harris.
John Holden and Andy Winkle, sidecar race winners in 2011, will be sharing their thoughts on defending their title, and will be joined representing the chairs by the Birchall Brothers, who will be racing for retired TT winner Klaus Klaffenbock's new team and 14-time TT winner Dave Molyneux, who will be talking about his return to the Mountain course.
The free-to-attend event at the Villa Marina features an informal chat show-style evening hosted by Manx Radio TT's Chris Kinley and Tim Glover.
The event will be broadcast live by
Manx Radio.