2012 TT SIDECARS SET FOR BATTLE ROYALE ON THE MOUNTAIN COURSE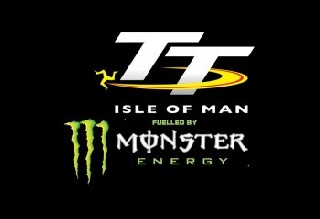 Although his last win came back in 2009, he should line up as favourite on board the DMR Kawasaki. Partnered by Patrick Farrance, he takes the number one plate. There are two World Champions on this year's grid and eight crews who have lapped the Mountain Course at over 110mph. There will also be a lot of interest in the eight newcomer outfits.
John Holden and Andy Winkle, who secured their maiden TT win 12 months ago, are ten secondsback. The confidence gained from that debut win will surely stand them in good stead. After years with Suzuki, they have switched to Kawasaki so the Japanese manufacturer has a great chance of landing their first Sidecar TT win.
Leading the Honda challenge will be triple World Champion Tim Reeves who has joined forces with Nick Crowe over the winter months. The reigning British Champion will be hoping the expertise of 5-times winner Crowe, and the backing of the Team Dave Hudspeth Carpets/NCR Racing, will lead to a debut TT win. Lining up at no3, Reeves will again have Dipash Chauhan in the chair, the duo having taken third in the 2010 A race.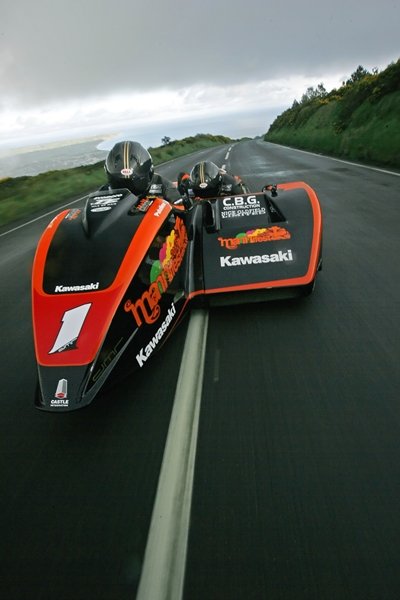 Ten seconds further back will be last year's double podium finishers Conrad Harrison and Mike Aylott who will again fancy their chances of stepping onto the rostrum on their Shelbourne Honda. They can expect a strong challenge from the pairing starting directly behind them at no5 though with Ben and Tom Birchall coming into their third TT. Like Reeves, they've also inherited the support of a multiple TT winner with Klaffenbock lending his extensive support and knowledge to the Nottinghamshire brothers.
Regular top six finishers Gary Bryan/Gary Partridge will leave the line at no6, just ahead of Dougie Wright/Martin Hull and the evergreen Roy Hanks. Although their passengers have also yet to be confirmed 109mph+ men Greg Lambert and Glyn Jones complete the top ten starters.
As expected, the field is full of TT regulars with Gordon Shand, Rob Handcock and Tony Baker the next three outfits to set off down Glencrutchery Road while last year's leading newcomer Carl Fenwick will have the no14 plate in 2012. Dave Wallis and Dean Banks both return at nos 15 and 16 with the top 20 completed by David Kimberley, Karl Bennett, Mike Cookson and Wayne Lockey.
Stalwarts Eddie Wright and Rod Bellas are back on the entry list whilst other returnees include Stephen Ramsden, David Hirst and Australian Darryl Rayner . France's Francois Leblond and Frank Lelias, Mike Roscher from Germany, Austrian Michael Grabmullerand France's Patrick Geffray (44) amongst the overseas challenge.
55 machines will line up on Glencrutchery Road this year including a number of newcomers including Scott Lawrie/James Neave who finished 3rd in the 2011 British F1 Sidecar Championship. Other debutantes to keep an eye on include regular Southern 100 competitor Dean Lindley, David Atkinson, Dave Quirk, David Saunders, James Noble, Kevin Thornton and Mark Saunders. Deborah Barron is hoping to be the first female driver to compete since Ruth Laidlaw in 2009.
Paul Phillips, TT and Motorsport Manager, Isle of Man Government commented:

"The sidecar class is again looking to be hugely competitive with the returning champion Dave Molyneux adding spice to the mix. Many of the competitors have said that they now view the TT races as the true world championship and it's clear from the quality of the entry that the winners of the two races will have to perform at the top of their ability."