NEW PROPOSALS FOR MANX GRAND PRIX FESTIVAL ANNOUNCEMENT FROM MANX MOTOR CYCLE CLUB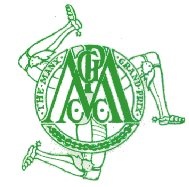 The Manx Motor Cycle Club welcomes the commitment from the Department of Economic Development (DED) in assuring the future of the Manx Grand Prix Races from 2013 and beyond.
Building on the Manx Grand Prix 90 year heritage the proposals seek to reverse the recent decline in classic classes and indeed grow key elements of these iconic races for the benefit of our existing and potential competitors, fans and our army of volunteers.
Notably, the recent investment in marketing the Manx Grand Prix Festival has already paid dividends in both increased modern class entries and also visitor numbers as confirmed by the DED survey.
The Manx Motor Cycle Club hopes these proposals will produce further returns for the Government and private sector investors during these trying economic times. We will work closely with DED to ensure the survival of the Manx Grand Prix Races and welcome any suggestions and feedback concerning the proposals to
mgp@manx.net
Harvey Garton
Chairman
Manx Motor Cycle Club Ltd