JOHN MCGUINNESS THE COVER STAR OF THE 2012 TT RACES PROGRAMME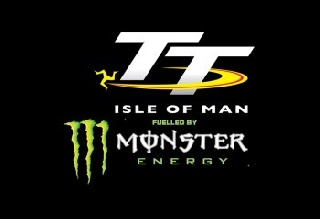 For 2012, leading motorcycle journalist Stuart Barker is again the Programme editor and has got under the skin of the event with a series of fascinating articles and features. This year's Programme includes an in-depth interview with double 2011 Superbike race winner John McGuinness, who reminisces about his first year competing at the TT in 1996. There are also features on TT 'enigma' Bruce Anstey and his Padgetts Honda team-mate Gary Johnson, who relives his debut TT win in 2011 and reveals how tough it is to get that first win, and Northern Ireland's Ryan Farquhar holds a masterclass on building a race-winning bike for the new Lightweight TT.
There's a revealing 'Dunlop on Dunlop' interview that covers what brothers Michael and William really think of each other, while Sidecar World Championship brothers Ben and Tom Birchall talk about why they believe their blood bond can help them win their first TT.
Away from the front of the grid Paul Owen, the winner of the 2010 PokerStars Spirit of the TT award, talks about what it's like to compete with the factory teams on a shoestring budget and TT newcomer Karl Harris explains why he's coming to the Island to prove he still has what it takes to be a contender. There's also a revealing profile of Ian Mackman, with the popular Runcorn man sharing his thoughts on his epic struggle back to fitness that culminated in him winning the 2011 TT Privateers Championship.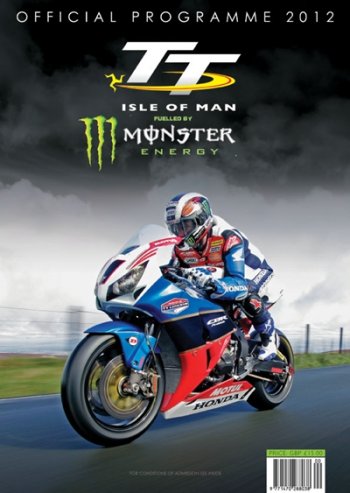 Fans can also study the form guide with expert analysis from ex-TT winner Milky Quayle, who runs the rule over the solo contenders while triple Sidecar winner Klaus Klaffenbock picks out the teams to watch in the Sidecar races.
In a more light-hearted feature, some of the leading riders compare their fitness and training programmes and, as you would expect, this varies from the latest state of the art methods and nutrition to a more 'old school' approach!
This year's programme package also includes the Official Race Guide, which features fourteen-time Sidecar champion Dave Molyneux and passenger Patrick Farrance on the cover. The Race Guide is the only place to get the full official entry list and also comes with a comprehensive listing of all of the best entertainment on the Isle of Man during the TT festival. There's also a separate, fully updated, Spectator Guide which highlights the best vantage points to catch theaction in 2012, including the five new TT Fan Zones.
The 2012 Official TT Programme goes on sale from 14th May, priced at £15, and is available Island-wide, throughout the UK in selected WH Smith stores, and at Easons Newsagents in Ireland. It is also available worldwide and can be purchased on-line from the official iomtt.com website.