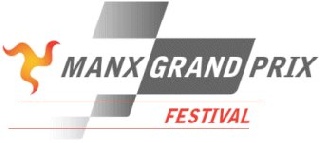 A protest against plans to change the Manx Grand Prix is being planned ahead of this month's sitting of Tynwald.


An online campaign is urging those opposed to the proposals to take part in a peaceful demonstration
outside Legislative Building on Tuesday morning.

The Department of Economic Development wants to cut the festival to ten days, with more of an emphasis on classic racing.


Over 1200 people have joined a Facebook group for MGP fans against the changes, whilst over 2500 have signed an online petition.


Sign Up to the Petition
-
HERE

Protest Details.

SUPPORT THE FUTURE OF THE MANX GRAND PRIX.
Meeting on Tuesday morning at 8.30am on Prospect Hill.
The Keys starts at 10am and we expect the MHK's to start heading in at 9am so need as many supporters there outside beforehand. 8.30am.
PLEASE PLEASE PLEASE
show your support and fight these nonsensical changes.
IT IS YOUR HERITAGE
and
YOUR IDENTITY
and your rights you are fighting for!
Please be there if you can.
If you can bring pit boards to support the
MMCC
and the
MGP
all the better.