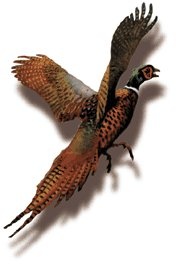 Practice Week

The spring sun shone strongly down from cloudless skies as dappled shadows danced gleefully along the softly shimmering verdant verges, delightful dells and glorious glades of Gorse Lea. The curlew's plaintive cry reverberated from sweet Slieau Whallian's slopes to graceful Greeba Mountain and back by Beary to Kennaa and Kerrowgarrow as the Troops, under the leadership of Reginald Robert Berrie, DSM, arrived on station at the Harold Leece Shelter by 17.30.
Bales, fire extinguishers, shovels, brooms, dust-buckets, stretchers and first aid kits were checked and placed at the ready but on the hottest, driest day of the year only a rain flag was found. Despite our sweaty searching it soon became obvious that we were flagging a dead horse and we were denied the diligent distribution of flags until CSM Dave dashed desperately to our detachment to drag dazzlingly dyed dusters from the Dentithmobile.
By the time roads closed each evening the Knights of The Round T Bale had secured the Gorse Lea position and we had rewarded ourselves with steaming mugs of coffee and delicious cakes from Mrs Berrie's 5-Star Gold, Aaron House, Port St Mary, establishment (appointed supplier of high-class gateaux and beverages to the Gorse Lea Marshals). Mouth-watering main courses continue to be munificently provided by Mrs Holland of Ballakilpheric.
Construction Note:
The superb extension to the observation platform to the east of the Shelter was constructed by Langness Property Services, Port Erin (appointed supplier of thick short planks to the Gorse Lea Marshals).
Fashion Note:


The Last of the Summer Whinge is now looking even more striking thanks to the hi-viz reinforced reflective hats donated by a generous Middle-Eastern benefactor. The addition of casually-knotted, black and white chequered, Paint the Kerbs Bandannas compliments the elegant ensemble.
Nature Note:

A pair of Pied Wagtails (Monticilla Alba) nesting in a wall opposite the Post is being kept under observation by twitchers in the team (some of the team are a little twitchy but the others are just tetchy). The cunning birds have timed the hatch of their brood to coincide with TT Fortnight and are feeding them on a diet of roadkill insects.
A pair of rabbits has romped relentlessly round the ruin across the road.
On Saturday, after the VIP Cars had passed, but before the practice did not happen, Mrs Mallard crossed the course safely between Gorse Lea and Ballagarraghyn with a new family of ducklings.
Despite rumours to the contrary it was not the Gorse Lea Pheasant who failed in his attack on a sidecar in the same vicinity.
Survival Note:


Avon SSS continues to be the most effective deterrent for the Glea Men as they defend themselves against the relentless hordes of midges that blacken the air around the shelter.
PS
:
Increasing noise from spectators and speeding motorcycles has been identified throughout the week.
Gorse Lea Marshals – Always up to scratch!