FARQUHAR WINS RE-INTRODUCED BIKERPETITION.CO.UK LIGHTWEIGHT TT CLASS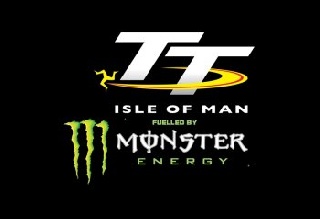 Farquhar overcame an early challenge from James Hillier and, once the pit stop strategies had balanced themselves out, was over 20 seconds clear of his fellow Kawasaki rival and eventually took the win by 28.99s. To round out a really good day for Farquhar, Michael Rutter completed the podium on a second KMR Kawasaki.
After weather problems caused numerous delays to the day's schedule, which resulted in the first ever cancellation of the Senior race, the Lightweight race, for Supertwin-spec machines, got underway at 6.30pm over the full 3-lap distance. With riders warned of the damp, particularly over the Mountain section, it was Hillier who led the field away but at Glen Helen it was Farquhar who led the Bournemouth Kawasaki rider by 2 seconds. Rutter was a further second back in third whilst Russ Mountford was putting in a sterling ride in fourth. William Dunlop and Cameron Donald completed the top six.
As the lap progressed, Farquhar was reducing the ten-second starting gap deficit to Hillier and by Ramsey Hairpin, he'd caught him on the road with Rutter now in second. The gap was ten seconds but Hillier was only 0.2s adrift of Rutter in third whilst Mountford was still riding excellently in fourth.
With an opening lap of 115.088mph, Farquhar led Hillier by 14.1s as Rutter dropped back to third with Mountford, Dunlop and Ian Lougher completing the top six. However, pitstop strategies now came into play and Hillier, Lougher, Mountford and Ivan Lintin all carried on whilst the other leaderboard men refuelled.
That meant the top six was somewhat shuffled around at Glen Helen on lap two and Hillier now led, his margin over Mountford 19 seconds. Farquhar was still in third with Lintin up to fourth and Lougher fifth. Rutter was in sixth and lost time at the pits when he struggled to get the machine fired up.
Hillier led for the entire lap but Farquhar was eating into his advantage all the time and it was clear he'd retake the lead on corrected time when Hillier stopped. The gap at the end of the second lap was just 6.76s and as Hillier had his tank topped up, the Ulsterman sped by. Mountford and Lintin were still in third and fourth with Rutter overhauling Lougher for fifth.
As the riders swept through Glen Helen for the third and final lap, the race settled down and Farquhar's lead was a more than healthy 28 seconds. Hillier was 11 seconds up on Rutter with Mountford still in fourth although he was only 0.8s up on Donald who in turn was only four seconds ahead of William Dunlop, Lintin having slipped back to seventh.
Farquhar duly completed the lap for his third podium of the week and his first win on the Mountain Course since 2005 and his eventually winning margin over Hillier was 28.99s, the latter taking his debut podium to complete an excellent week of results. Rutter took third and claimed the fastest lap of the race at 115.554mph.
He'd caught Donald on the road and the Australian was able to take fourth and get the better of Mountford, the Wigan rider still taking his best ever TT result though. William Dunlop took sixth with Lintin, Lougher, Olie Linsdell and Jamie Hamilton rounding out the top ten. Hamilton was also mounted on a KMR Kawasaki with his result giving him the Newcomers Trophy for 2012.