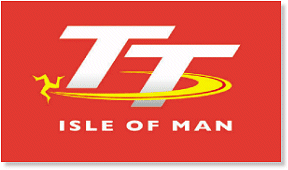 The 14-time TT winner smashed his own time from Monday evening to record an average lap speed of 129.661mph on his second lap out on the HM Plant Honda Superbike.

He passed through the Unisys Speed Trap on Sulby Straight at a staggering 191.2mph.

Conditions were cooler on Tuesday evening than they had been 24 hours earlier, with patchy cloud and a blustery breeze – but the conditions were perfect for McGuinness and many other riders.

After a slight delay, and a controlled lap for a newcomer getting under way, it was TAS Suzuki rider Cameron Donald and Padgetts Honda rider Ian Hutchinson who got the second timed session of the 2009 TT up and running.

The first to complete a lap was Donald teammate Bruce Anstey, managing an average speed of 126.561mph on his first lap. Guy Martin, on the Hydrex Honda, came through at an average of 126.273mph.

However, at the end of his first lap of the evening McGuinness showed he is still the man to beat, putting in a 126.696mph average lap before continuing for a second circuit.

Other notable performances early in the session included Olie Linsdell recording his first 120mph+ lap on his supersport machine and Dan Kneen hitting 119.089 on his Yamaha supersport bike. The evening just got better for Manxman Kneen, who recorded his first 120mph+ lap second time around – with a 120.255mph average.

After the scintillating first lap, things got even more exciting as the leaders completed their second lap on superbikes.

Martin came through with an average speed of 128.294mph, only to see that timesheet-topping speed toppled just moments later when McGuinness came through with his incredible 129.661mph lap.

Michael Rutter is obviously getting to grips with his new Suzuki, managing a 124.243mph lap this evening.

Martin swapped to superstock machinery, putting in a best lap of 125.245mph, only to be eclipsed again, this time by the 126.173mph of Donald on the Suzuki superstock.

Ryan Farquhar wasn't far off the leading pace in the superstock class, recording a 124.273mph on the Kawasaki.

Things were tight at the top of the supersport sheets, with Anstey at 121.66mph on the Suzuki, McGuinness at 121.35mph and Ian Lougher at 121.138mph.

HM Plant's Steve Plater was slightly slower with an average lap speed of 119.848mph on the supersport Honda.

As the high-speed solo session ended, Manxman Nick Crowe led the sidecars away for their practice session, followed by John Holden and then Dave Molyneux.

Crowe and passenger Mark Cox put in their best lap so far, but at 114.333mph it was still slower than Moly's fastest from Monday evening.

Molyneux and Dan Sayle completed their first lap at 114.082mph, with Klaus Klaffenboch and Darren Hope coming through at 112.242mph.

There was disappointment for three-times World Champion Tim Reeves as he stopped at Sulby, but delight for Crowe and Cox as they raised the bar to 115.164mph on the second lap, roaring through the Grandstand speed trap at 133.5mph! Moly and Sayle recorded a 114.076mph.

As anticipated, the third practice session was a thriller, and there's more action on Wednesday, with practice scheduled to get under way again at 6.20pm.