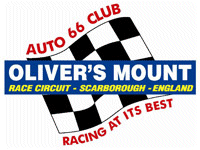 The likable Kirmington, Lincolnshire lad is returning from his second love of Mountain Biking in France to compete at the prestigious north Yorkshire event prior to travelling over to the Isle of Man, for next weeks Southern '100' International Road Races.

However, he will be up against 117 times winner at the hill-side course, Ian Lougher, himself the current holder of the 'Cock o'the North' Trophy and who has had the honour of holding the title a total of four times.

The eighteen-race two-day programme has attracted the best of the road race fraternity from around the British Isles with the action getting underway at 09.00am on Saturday and 09.30am on Sunday, 11th & 12th July.