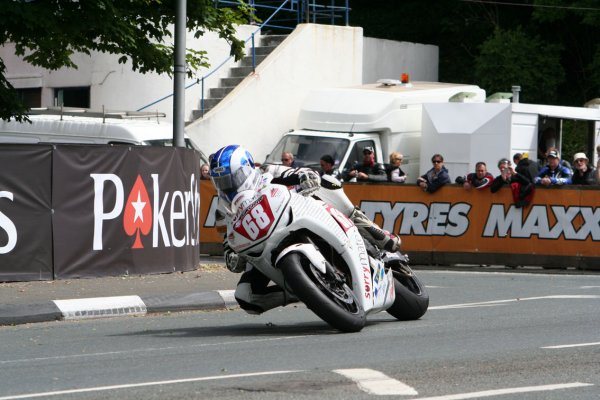 Congratulations to Jenny Tinmouth on being awarded the prestigious Susan Jenness Trophy for the second year in succession. Jenny will be presented with the trophy, awarded by the TT Supporters' Club for the most meritorious performance by a female competitor at the TT, at a ceremony during the forthcoming TT meeting.

Jenny, the record lap holder for a lady competitor, circulated at a fraction under 120mph in the 2010 Senior race, averaging 115.773mph to come home in 34th position. Her previous best lap prior to 2010 was 116.83mph – quite an improvement. Jenny was not the only solo competitor vying for the award, with Maria Costello having three fine finishes – 42nd, 43rd and 50th.

Also in contention - Sylvie Leblond, passenger to husband, Francois, achieved one of her TT ambitions, that of winning a replica – two of the bronze variety in fact, for finishing 15th in both sidecar races. Now with a fastest lap of over 105mph to their credit these replicas are fine rewards for their quiet determination and professionalism.

Julie Hanks-Elliott experienced her fastest lap of the Mountain Course, her first over the magic ton. Originally down to partner Ruth Laidlow, Julie eventually became the sidekick of newcomer Matt Dix after Ruth's late withdrawal; they were delighted with their 23rd place in Race A.

The Susan Jenness Trophy is presented each year by her husband Mick in memory of Susan who lost her life whilst marshalling in a UK off-road event.