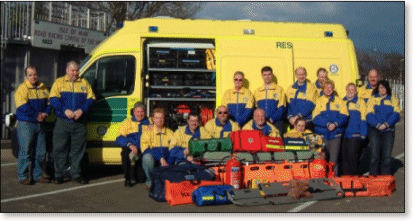 On Friday the 17th of February at the Imperial Hotel on the Douglas Promenade, some fabulous items will be on auction.

Tickets for the event are £7 each and can be obtained from Shaun Hogg via 07624 427771 or by email on hoggers@manx.net

If you have any items that you would like to donate to the auction, then get in touch with Shaun on the same numbers as above.

Guests on the evening will include Island Sidecare Stars Nicky Crow and Darren Hope along with Martin Bullock and his mother Olive who who raises a lot of money for all the island based motorcycle charities.

Shaun will be posting some of the items up for auction on the TTwebsite forum in the near future, so keep coming back to see what you could become the owner of.

If anyone facies a weekend here, taking in the auction night, then Shaun can get a really good deal in top hotel. Mail or call him on the above and he will get it sorted for you.


The Phil Hogg Rescue Unit is a fantastic organisation that provides medical support services to all major motor sport events on the Island and also on the mainland, in conjunction with Motorsport Medical Services (http://www.mms.org.im )

The Hogg Motorsport Association consists of 17 volunteers, all of whom are well experienced in motorsport events. Those manning Hogg Rescue had to obtain 8 signatures at major rallies and attend 2 RACMSA approved training weekends before becoming trainee crew for a couple of years prior to full licensing.

The team are all unpaid volunteers. When attending events a charge to offset the considerable running costs of the vehicles are made. This however, does not cover the full operating expenditure and support comes from other sources especially Isle of Man MOTORSPORT MEDICAL SERVICES via Nobles Hospital's Rob Vine Fund and Sheila, Alex and Shaun Hogg, their family and friends.

Now, get your hands in your pockets and make this a night to remember for all, and gain a "prezzie" you can treasure forever.