Calling All Manx Grand Prix Riders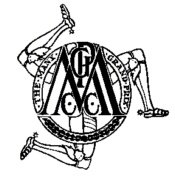 If you are planning to ride in the Manx Grand Prix this year, or are connected to a rider who is planning to ride, we want to hear from you.

It is no secret that the Manx is my favourite meeting of the year, and I would like to give all the riders the chance to plug themselves, their sponsors, and let everyone know what their plans are for the event.

Last year Stuie and myself covered the Manx on RACE as best we could with a digital camera and two PC's! It was a difficult task considering we were pit signalling for quite a few people at the same time as trying to take pictures, and write race reports.

This year however, via TT Website.com, we intend to bring you the very best, in depth coverage of this fantastic event including more of our popular interviews with several Manx Grand Prix riders.

So don't delay.
Contact me at paul@ttwebsite.com and let me know your plans.



Back to Features Index
Interviews

Read about your favourite riders and what they think about the the Isle of Man TT Course and Road Racing in general. [ more... ]